A Texas police officer was charged with murder and aggravated assault late Wednesday for fatally shooting a teenager and wounding another while off duty.
Ken Johnson, 35, was arrested late Wednesday in relation to the death of Jose Cruz. Sixteen-year-old Cruz was shot Sunday evening in Addison, north of Dallas.
Police chiefs had said Monday that Johnson — based in Farmers Branch — had seen a vehicle being burglarized in the parking lot of an apartment complex and gave chase in his own car when two suspects fled the scene, leading to an "altercation."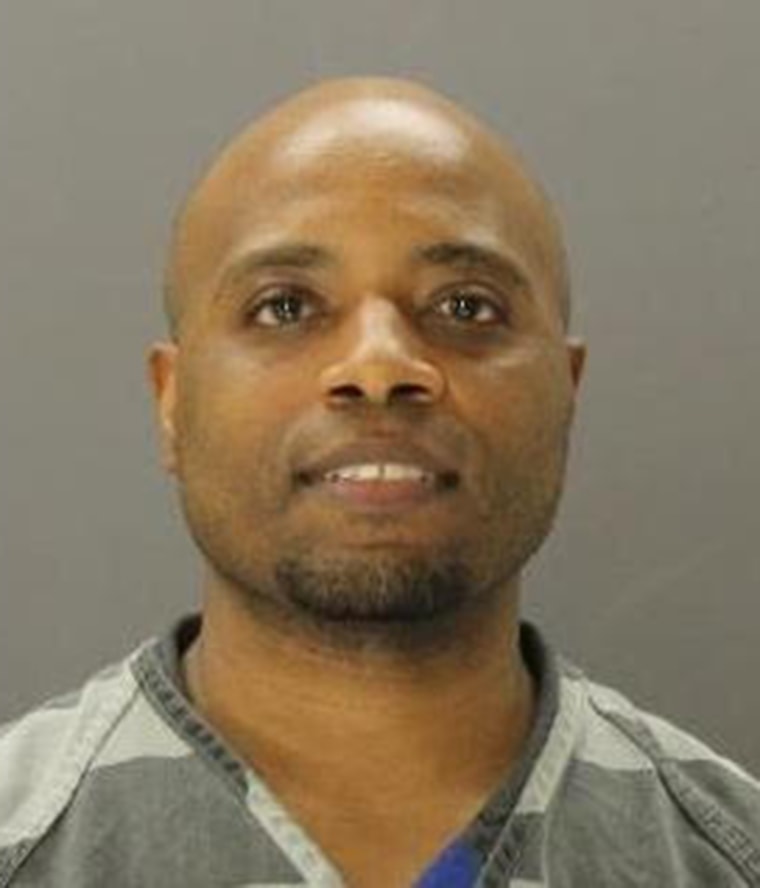 Cruz was shot twice — once in the head and once in the rib cage — family representative Carlos Quintanilla told NBC News. A 16-year-old boy who was with him was shot once in the finger, he said.
"Based on our investigation thus far we had probable cause to make an arrest," Addison police chief Paul Spencer said in a statement late Wednesday. "But this is a rapidly-evolving situation and it remains an active investigation. Therefore, we are refraining at this time from discussing the evidence collected thus far or about the specifics of this case."
Johnson was booked into the Dallas County Jail on Wednesday night on a bond of $100,000 for the murder charge and $50,000 for the aggravated assault with a deadly weapon.
News of his arrest was met with applause by hundreds of mourners attending a memorial for Cruz.
NBC Dallas Forth Worth says Johnson posted bail just before midnight and was released.
Johnson's lawyer, Chris Livingston, told NBC News that the officer maintains he was in fear of his life when he fired his weapon.
However, Quintanilla says Cruz' family believes there was no burglary and that Johnson instead got annoyed with the teens. The red Dodge Challenger they were driving was not stolen, he told NBC News.
Speaking through an interpreter, Cruz' mother told reporters that she would be seeking the death penalty and wanted "justice against the person who took the life of her son."
"We didn't think he was going to be arrested because he's a police officer and they have the power," Cruz' cousin, Nora Rubi, told NBC Dallas Forth-Worth. "He should pay for what he did."