As residents of East Palestine, Ohio, try to take rail company Norfolk Southern up on its offers to reimburse their evacuation and relocation costs after its train derailed last month, nearly a dozen said they have found the process confusing and burdensome. Several said they have expenses that the company declined to pay. 
In the wake of the disaster on Feb. 3 — when a train carrying hazardous chemicals jumped the tracks, causing some of its toxic cargo to spill and burn — Norfolk Southern has offered residents a growing list of reimbursement options for the costs of their evacuations and other inconveniences. All 11 residents interviewed for this article have received sums from the company but are nonetheless frustrated by what they see as an onerous and opaque system that left them pleading with representatives to get money they believed they were owed. 
They said the process — which followed the turmoil of fleeing their homes, watching their property values crash and, in some cases, dealing with health issues like rashes and coughs — further deepened mistrust of Norfolk Southern.
"They act like we are beggars or we're just trying to get free stuff," Zsuzsa Gyenes, who went to high school in East Palestine and moved back last summer, said of the Norfolk Southern representatives she met with. "They were trying to crack jokes about what people were trying to get reimbursed for. It was just very dehumanizing."
After the disaster, Norfolk Southern first offered to reimburse residents who were required to evacuate for five days or did so voluntarily for necessities like hotel stays, food, gas, toiletries or clothing. After that, the company added a $1,000 inconvenience check for every person within a mile of the derailment site, then subsequently expanded it to anyone with an East Palestine ZIP code.
Then, nearly four weeks ago, Norfolk Southern began offering additional relocation reimbursements to cover food, gas and lodging for people whose homes are in a broader area that requires ongoing remediation efforts, such as soil cleanup, as determined by a team of government agencies and the company.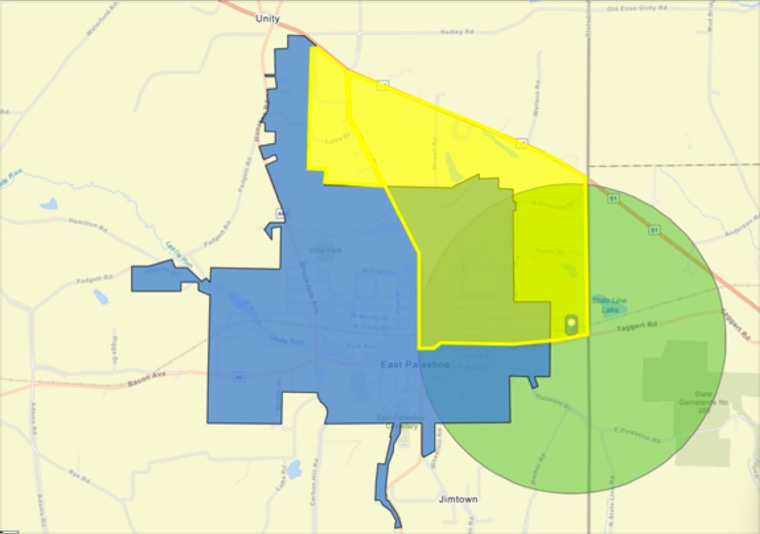 To claim any of those payments, residents must show up in person with receipts at an assistance center Norfolk Southern set up in a church in nearby New Waterford. For those staying far away, that can mean driving several hours. Gyenes said she waited for four hours the last time she visited. 
When their turns came, 10 residents said, they were given conflicting information about which expenses would be covered, offered smaller sums than neighbors they believed had similar circumstances or told to get additional documentation that hadn't been required before.
"It's embarrassing, because you feel like you're begging for money," said Greg Mascher, a lifelong East Palestine resident who was raising his three granddaughters there until the derailment. They haven't yet moved back into their home.
"We shouldn't have to deal with this," Mascher said. "They could put a mountain of money in front of me or say, 'You can have your old life back,' and I'd take my old life."
Connor Spielmaker, a senior communications manager for Norfolk Southern, said the company "remains committed to this community, and we're working daily to address direct concerns with community members through the Family Assistance Center." 
"We work with any resident to reimburse their reasonable expenses, and we're not going anywhere," he added.
Confusion over what Norfolk Southern is willing to reimburse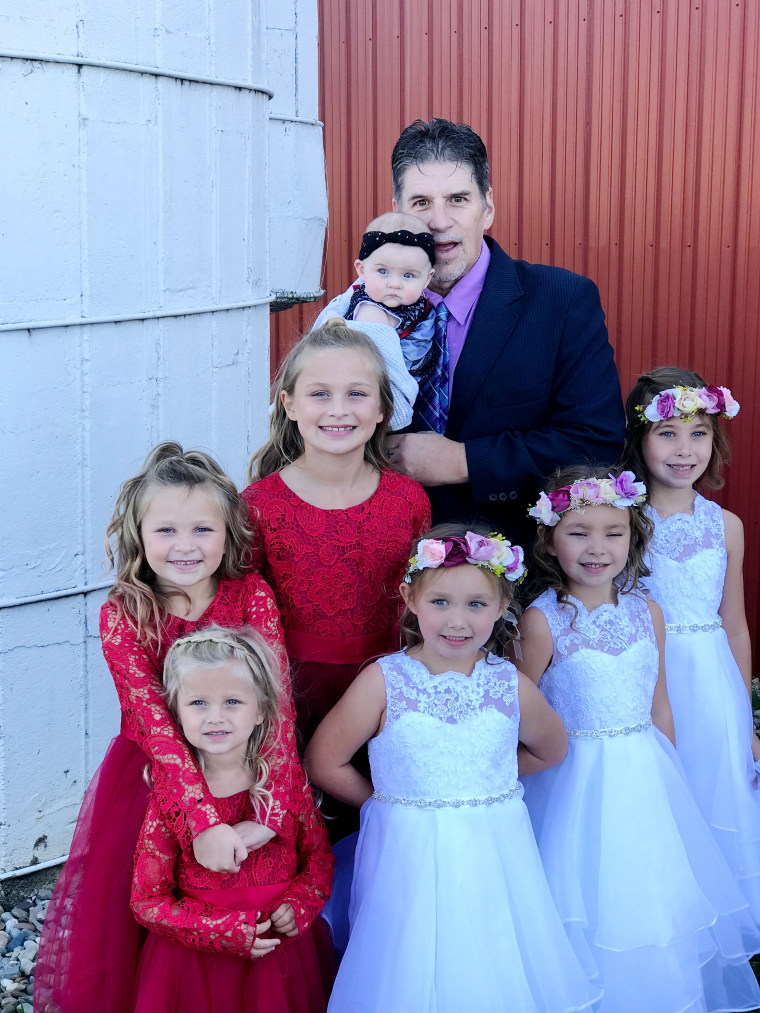 Mascher lives a block and a half outside the mandatory evacuation zone, but he said that two days after the crash — the day before Norfolk Southern started burning off vinyl chloride carried on the train — the National Guard began knocking on doors along his street, telling residents they could leave and be reimbursed for their expenses. 
The National Guard had set up camp in the parking lot across from his house, and his granddaughters had developed rashes, he said, "so of course I was going to go."
Mascher said Norfolk Southern reimbursed him for a two-night hotel stay and some groceries but refused to reimburse any part of a restaurant bill because he paid for his daughter, his son-in-law and their three kids, all of whom also evacuated East Palestine because of the derailment, in addition to his wife and the granddaughters they care for. 
Spielmaker confirmed Mascher's account and eligibility for reimbursements. 
"Obviously, we did not pay for a dinner for 10 people," Spielmaker said, adding that Norfolk Southern must be sure its funds are going to East Palestine residents.
He added that the company is covering "reasonable" evacuation expenses but didn't specify how the limit is defined. 
Norfolk Southern also covered only part of Mascher's $660 rental car bill, because he kept the car a few days after the evacuation order ended. The company paid for one extra day, but Mascher said his granddaughters — ages 7, 8 and 9 — needed more time to repack and leave the cousin's house where they were staying in West Virginia.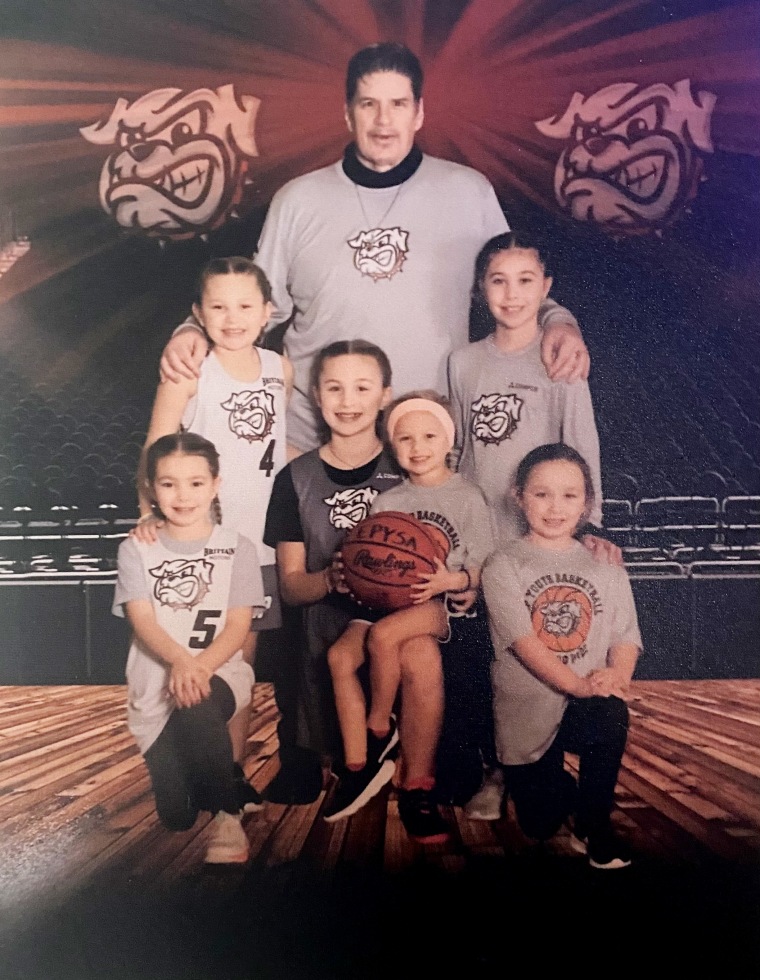 "They expected me to jump in the car the minute the evacuation was lifted and drive 3½ hours back home," he said.
Mascher added that he found the policies about inconvenience checks confusing. He was initially turned away and told he was outside the designated area, but after Norfolk Southern expanded the zone, he returned and was able to claim $4,000 for himself and his granddaughters on top of his evacuation costs.
Complaints about a lack of transparency and conflicting information
The residents who were interviewed said Norfolk Southern hasn't clearly communicated the types of payments it is offering. Aside from a flyer mailed to some homes before many people returned, they said, information about reimbursements has traveled mostly by word of mouth or on Facebook.
Spielmaker said reimbursement information was communicated to residents through news conferences and on a website the company set up. NBC News couldn't find specific amounts or requirements or a map of eligible areas on the site, although Norfolk Southern does list a 24-hour resource hotline for residents to call.
Even at the assistance center, Gyenes said, "you could have three different guys tell you three different things within an hour — it's very frustrating."
Over the past two months, Norfolk Southern has reimbursed Gyenes for lodging, gas and other expenses, and paid her the inconvenience fee, all of which totaled more than $4,000. But in the process, she said, she got conflicting information. Gyenes said one representative told her she was entitled to reimbursement for only lodging and food, while another said gas was included. Another time, she said, a representative told her that the center was no longer providing the inconvenience checks. 
Spielmaker said anyone who is eligible for an inconvenience check and hasn't collected it can still do so. 
In total, Norfolk Southern has pledged $26.6 million in community assistance. Spielmaker said more than 6,450 households have received derailment-related relief, but he declined to say how much money has been distributed through the Family Assistance Center. 
A spokesperson for the U.S. Environmental Protection Agency said that it has received a small number of complaints from residents about Norfolk Southern's family assistance program and that it brought the complaints to the company's attention. The spokesperson didn't provide additional details.
"EPA is unaware of any claims that NSR has denied without resolution for the resident," the spokesperson said, referring to Norfolk Southern Railway.
Disputes over rentals, rules and reimbursement zones
Several residents said Norfolk Southern's rules about where people are allowed to stay have also posed challenges. Two people who were interviewed opted to rent from friends or relatives, which made it difficult to obtain proper receipts. 
Melissa Blake, who has lived in the East Palestine area for 22 years, said she is renting a room from a woman in Negley, Ohio. At first, Norfolk Southern reimbursed Blake based on paper receipts. Later, a representative asked for a notarized receipt, which Blake obtained. After that, she said, a claims representative told her to return with a bank statement from the property owner or find a hotel. 
"Every time I go in, it was something different," Blake said. "You couldn't just tell me all this so I could have got it all done at once?"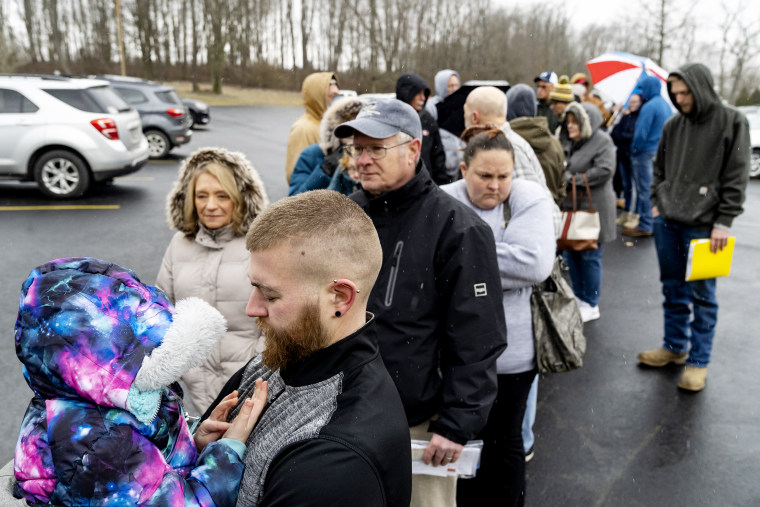 Spielmaker said Blake has received $3,100 for lodging this month, although Blake did not respond to a request for confirmation. 
Bonnie Brown, who has called East Palestine home for 25 years, encountered a similar issue: She said she is paying her son $200 per week in rent to stay with him in nearby Colombiana. 
"You lose your home, then you go somewhere, then they treat you like you're some kind of dog or animal," Brown said. "If the train wouldn't have wrecked, I'd still have a home."
Spielmaker said Norfolk Southern reimbursed Brown for three weeks of that rent but told her to move to a motel, instead. He added, however, that she could get reimbursed again if she came back with a notarized receipt.
Meanwhile, Joe Samek, a mechanic who has lived in East Palestine for seven years, received $2,000 in relocation relief for his family of four — two daughters and his fiancée — this month, on top of the family's inconvenience fees. But the next time he went to the assistance center for additional reimbursement, he was turned away. 
"I take all of my receipts that I had from the prior week with fuel and expenses for a week and they said: 'Absolutely not. You do not fall in city limits,'" Samek said.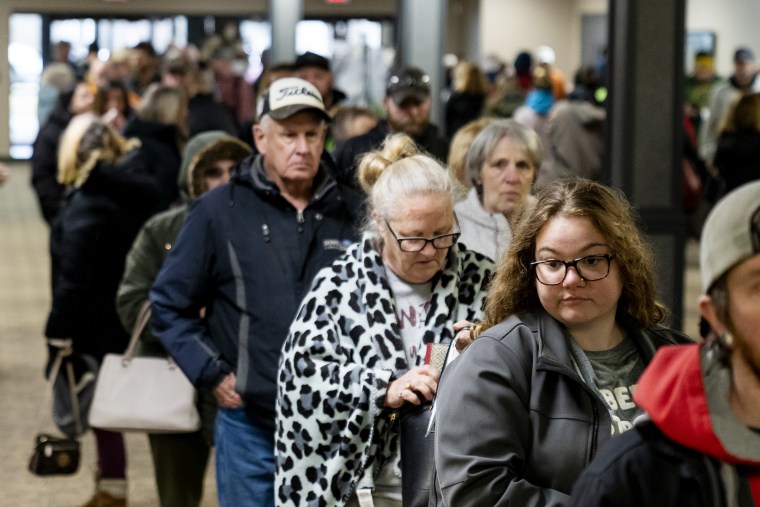 Spielmaker said the $2,000 was paid in error, because Samek's address is just beyond the border of the eligible zone for relocation reimbursement.
"A few residents of this community were initially provided remediation relocation assistance by mistake. We did not seek to recoup those funds," Spielmaker said. 
But Samek said Norfolk Southern didn't tell him that until he returned to the assistance center to reload the debit card it had given him.
Spielmaker said Norfolk Southern has offered to put Samek and his family up in a hotel and his dogs in a kennel. Samek declined because the family didn't want to be separated from their dogs.
Confusion about Norfolk Southern's plans and policies persists for a handful of residents, who said they are unsure when reimbursements will cease. Spielmaker said Norfolk Southern expects its remediation work, which is tied to the relocation reimbursements, to finish in early May.