The man suspected of fatally shooting a professor at Mississippi's Delta State University on Monday was dead of a self-inflicted gunshot wound, police said.
Officers following Shannon Lamb, 45, also a professor at the school, witnessed him pull his car over near Greenville, Mississippi, exit the vehicle and flee into a wooded area, said Cleveland, Mississippi, Police Chief Charles Bingham. The officers then heard a single gunshot and subsequently found Lamb's body, Bingham said.
"The crisis is over. This campus is safe again, and our lockdown has been dismissed," Delta State President Bill LaForge said.
Authorities had been searching for Lamb after Dr. Ethan Schmidt was found fatally shot in his office at Delta State Monday morning. No students were injured, according to police.
Police first named Lamb, who is listed on the school's website as a geography instructor, as a "person of interest" but later identified him as a suspect in the shooting.
Lamb was also being sought in connection with another deadly shooting that happened earlier Monday in the town of Gautier, which is about 300 miles south of Delta State. Gautier police said in a statement that they discovered the body of the murder victim, Amy Prentiss, 41, inside a home after 10 a.m.
Gautier Police Department spokesman Matt Hoggatt told NBC News that Lamb and Prentiss were living together in the home where her body was found. Public records also show that Prentiss and Lamb lived together at the address.
In an email to NBC News, Hoggatt confirmed that authorities had spoken with Lamb Monday night, and the suspect said he's "not going to jail." The Associated Press reported that police would not say how or when they spoke with Lamb, only that authorities were urging anyone who came in contact with him to be extremely cautious.
Police haven't yet determined a motive for the campus shooting, officials said.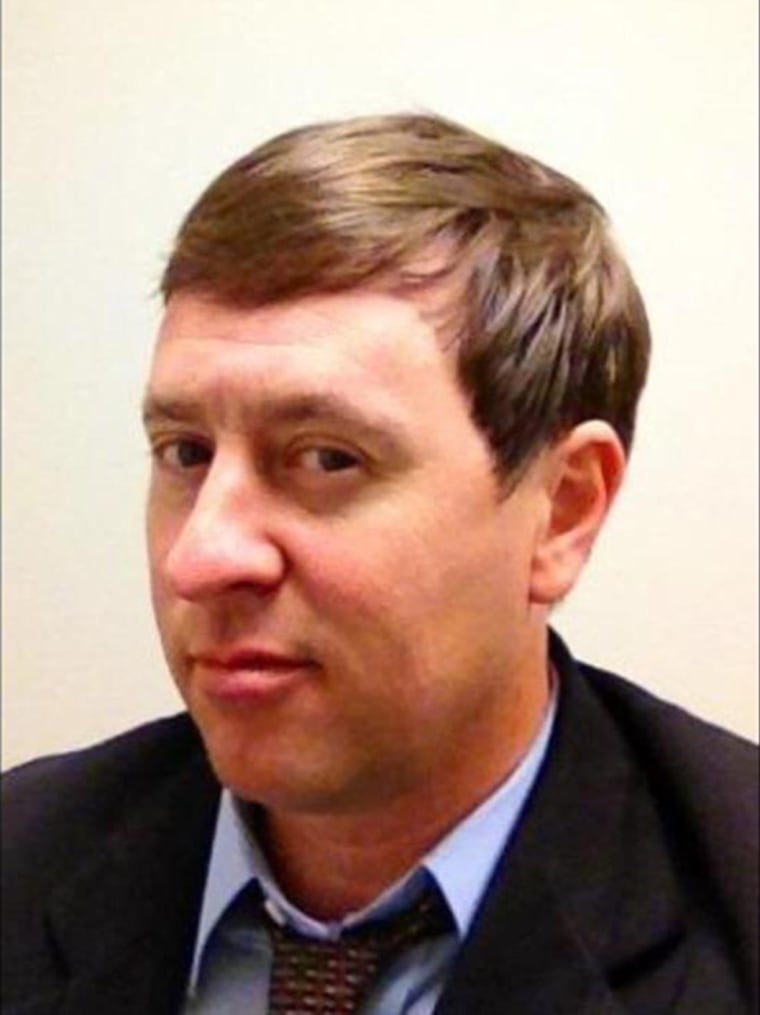 The school's website lists the victim, Schmidt, as a professor of American history.
The school remained on lock down Monday afternoon, even though investigators had swept each building and believed Lamb had left campus.
"We're not taking anything lightly," Bingham said at the time.
A post on the school's Twitter page at about 10:45 a.m. local time said: "An active shooter has been spotted on campus near Jobe Hall. Please take immediate lock down action." Students and staff were also urged to stay away from windows.
Hundreds of officers from Mississippi Highway Patrol, Cleveland Police, Bolivar Sheriff's Department and the ATF responded to the scene.
Delta State later tweeted that police were clearing all campus buildings.
Students and staff could be seen spilling on to the streets on the outskirts of campus at about 1:30 p.m. Many were led into the Walter Sillers Coliseum, about a block away from the school. School officials said they were sending food, water and counselors to the arena.
The nearly one dozen schools within the Cleveland School District were also placed on lockdown as a precaution, a district spokeswoman said.
Delta State classes wouldn't resume until Wednesday, and a Delta State 90th "birthday" celebration scheduled for Tuesday would be postponed. But counselors would be on campus Tuesday, according to a statement from the school.
Taylor Blue, a freshman at the school, said she woke up Monday to a text message saying the school was on lockdown.
"I was scared to death," Blue, 18, told NBC News. She said she thought the campus was safe. "It's such a homey atmosphere, and I never thought this would happen," she said.
Blue was still on lockdown in her dorm room at 1 p.m. Monday, and said she didn't know where her roommate was. She said she was relieved that she was able to let her family know she was unharmed right away.
"My mom called me in a panic. My sister called me hysterically crying," Blue said. "My entire family is really worrying right now."
More than 4,000 students attend Delta State, which is near the Arkansas-Mississippi border.
"We mourn the loss of our colleague who has served us so well," said university president Bill LaForge during a news conference Monday night. "It is indeed a tragic moment for this university."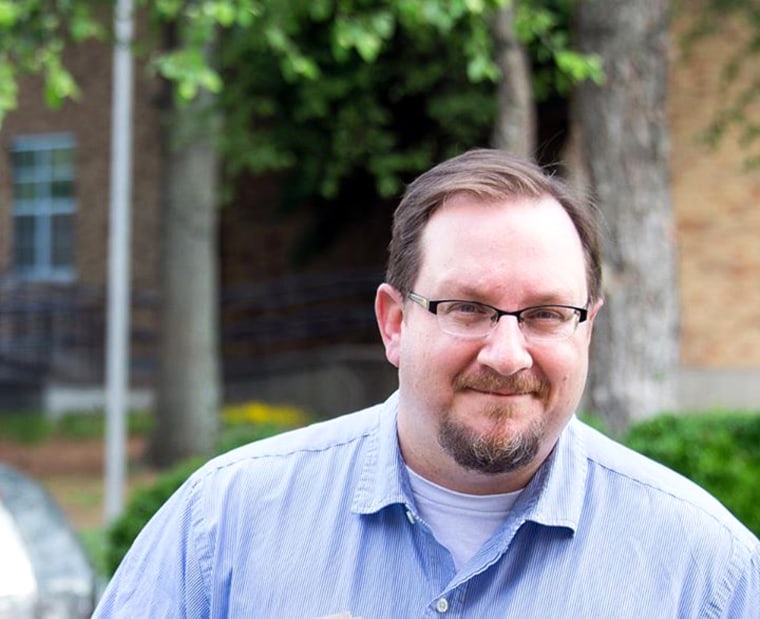 Delta State English professor Don Mitchell said Schmidt was "a wonderful family man."
"He was a great scholar, a great friend and a gentleman in every sense of the word," Mitchell told NBC News. "We are heartbroken, especially for his family and three children."
"He's just the all-around good guy," said Schmidt's aunt, Barbara Schmidt Unruh, from the professor's hometown of Peabody, Kansas. "He was the best family man I have ever known," she added. "He would do anything for his family."