A high-school student was arrested for an attack on a visually-impaired classmate which was captured on video, police in California said late Thursday.
The Huntington Beach Police Department said it had investigated the video circulating on social media which showed a fight Wednesday between students at Huntington Beach High School.
Police said the video showed one male student hitting another male student before a third student intervened, hitting the "suspect" and knocking him to the ground before asking why he was "hitting a blind kid."
The video has been taken down from YouTube but still appears elsewhere on social media.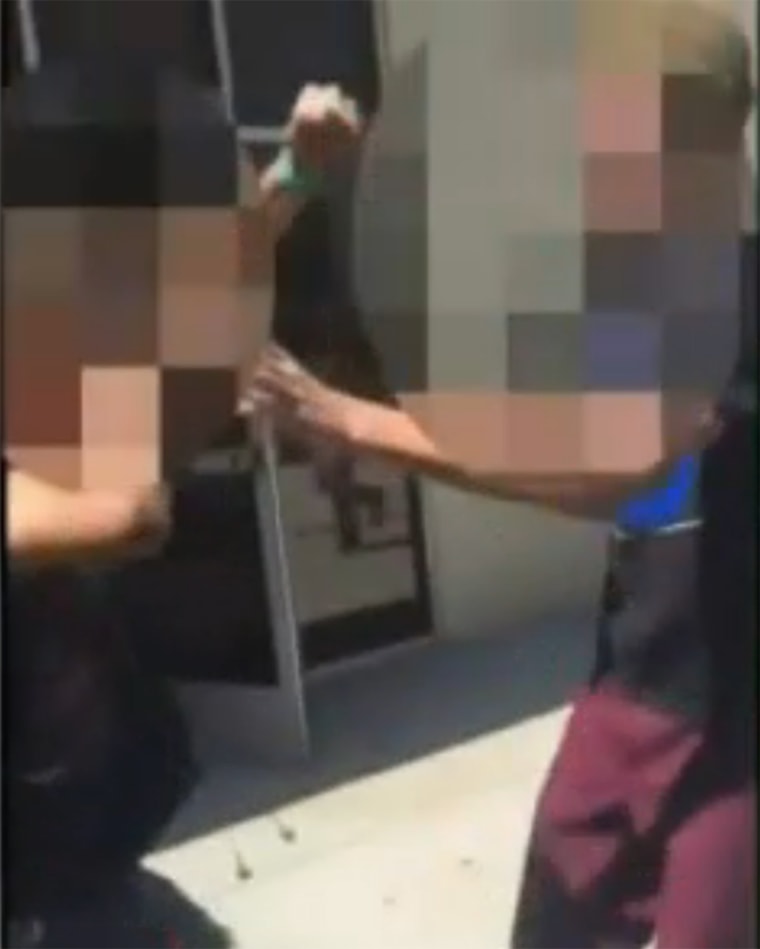 "School resource officers, detectives and school officials conducted a detailed investigation and spoke with the students involved and witnesses to determine the circumstances involved in the fight," the department said in a Facebook post, adding that the incident doesn't appear to be related to the victim's disability.
"Officials learned the victim, who has a degree of visual impairment, and suspect know each other and have a history of not getting along," the department said.
Police said the initial attacker — who has not been named — was arrested for misdemeanor battery and released to his parents. The student who intervened is not expected to face arrest.
The brother of the alleged bully, however, told NBC Los Angeles that he believes his brother was the victim.
"This so-called hero, he comes up and punches him in the back of the head," he said. "Pretty wrong, if you ask me. He could've killed him."
Huntington Beach High School said it "firmly believes that all students are afforded an opportunity to learn in a safe and secure environment.
"Safety is the highest priority," it said in a statement. "Huntington Beach High School has a very strong anti-bullying code of conduct and will not condone this type of behavior."