A Pennsylvania beauty queen is facing felony charges for allegedly raising thousands of dollars from donors whom she tricked into believing she was battling cancer, police say.
Brandi Lee Weaver-Gates, a 23-year-old reigning Miss Pennsylvania U.S. International, was arrested Tuesday and charged with theft by deception and receiving stolen property, NBC affiliate WJAC reported. Her bond was set at $150,000, and she remains jailed at the Centre County Correctional Facility.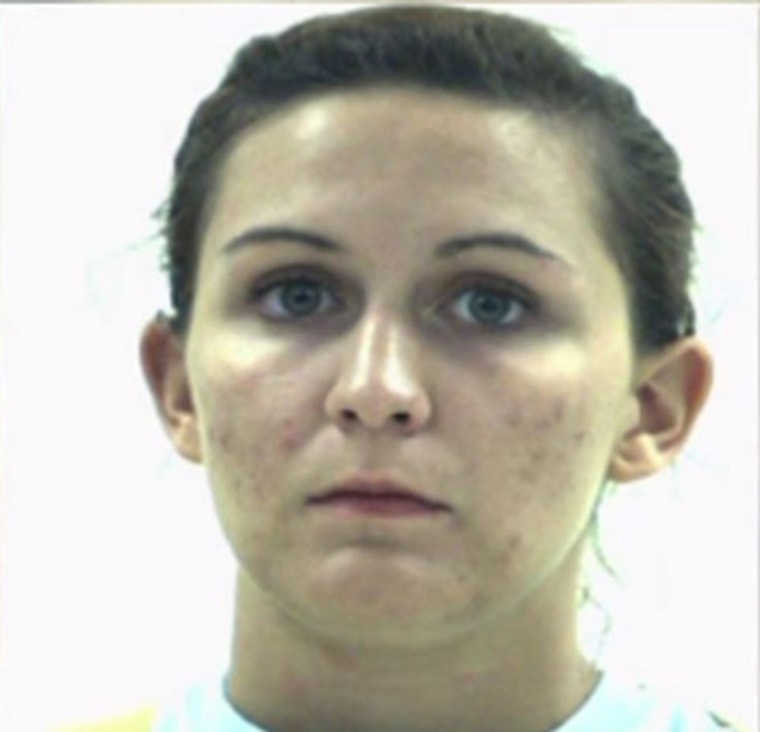 Pennsylvania State Police said they began looking into the case after receiving an anonymous letter.
"When confronted with what the investigation revealed, the accused advised that she did not want to incriminate herself and invoked her right to an attorney," police said in a statement.
Weaver-Gates allegedly carried out her "elaborate scheme" over the course of two years — going as far as shaving her head and having family members drive her to Johns Hopkins Hospital in Baltimore to get treatment.
She also held fundraisers in attempt to swindle money, police said. Police said one event in April — called "Bingo for Brandi" — apparently raised $14,000.
"It speaks to how great our community is," Weaver-Gates later told The Centre County Gazette. "They wanted to come and support someone who is going through a hard time in their life."
Weaver-Gates claimed she was first diagnosed with chronic lymphocytic leukemia in March 2013, according to the Centre Daily Times.
"I didn't know how to tell my family and even though they were there through it all, it still feels like (you're) battling it alone because they don't understand," she told the newspaper in an interview last year.
Upon her arrest on Tuesday, Butler's Beauties, which coordinates Miss Pennsylvania U.S. International, said in a statement that she has been stripped of her title. The pageant's organizers said that they, too, believe they were duped.
"Butler's Beauties believes that with a crown and sash you can accomplish many great things as a role model, spokesmodel and community leader as a beauty pageant queen," the statement said. "When you deceive the public and take people's money that is under the pretense of fraud, we will not tolerate those actions."
They added that she must return her sash and crown upon being released from jail.