/ Source: Associated Press
WEST HARTFORD, Conn. — The pilot of a single-engine plane that made an emergency landing on a bus-only roadway says it's the second air crash he has survived and he's considering giving up flying. Danny Hall, a 48-year-old roofing company owner from Torrington, walked away from the crash landing Saturday afternoon in West Hartford with only soreness in his back. In 2008, he landed his plane in a river after the engine failed.
On Saturday, Hall said his Skyline Cessna experienced engine problems and lost power while flying from Robertson Field in Plainville to Hartford-Brainard Airport. He radioed a controller at the Hartford airport while looking for a place to put the plane down. "I said, 'Tell my kids I love them if I don't make it.' He said, 'OK. Good luck,'" Hall said. The plane narrowly missed several homes and businesses, and a wing broke off during the crash. Six years ago, Hall survived a plane crash into the Pawcatuck River in Westerly, Rhode Island. He said an FAA investigation found that mice had built a nest in the plane and when he pulled a device that prevents icing, the mice and their nest were sucked into the carburetor, causing the engine to seize up.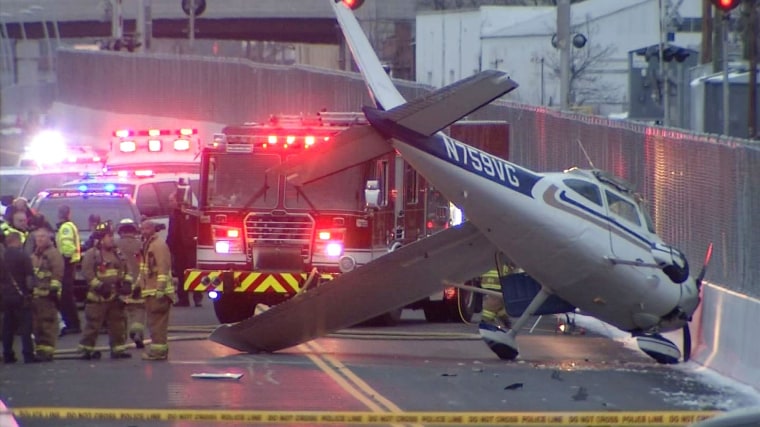 - The Associated Press