A pilot allegedly scrawled racist messages and graffiti that appeared to support President Donald Trump around a Florida airport, authorities said.
James Ellis Dees, 53, has been charged with nine counts of criminal mischief for allegedly writing racial slurs about African Americans and Hispanics, including the phrase "Send them ALL Back," in restroom stalls and parking elevators at the Tallahassee International Airport, according to a probable cause affidavit.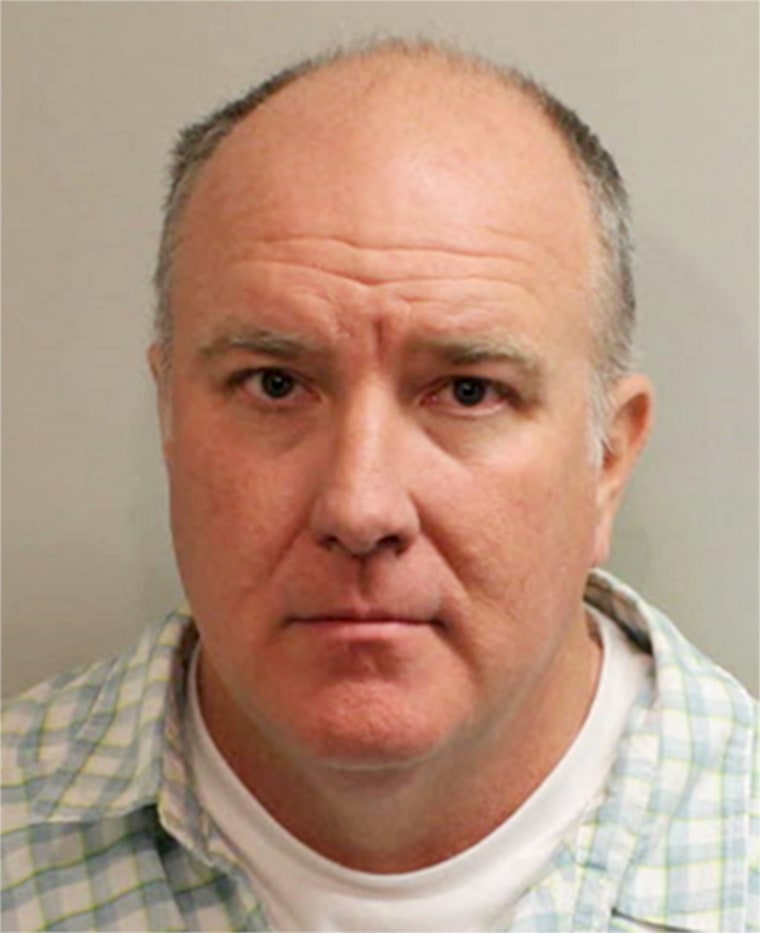 He also scrawled "#MAGA," an abbreviation of Trump's campaign slogan, and "#TRUMP4EVER," in several locations around the airport, authorities said in court records.
Dees worked for Endeavor Air, a subsidiary of Delta Air Lines, and the company said in a statement, "These actions in no way reflect the values of Endeavor Air and this individual is no longer employed by the airline."
The troubling graffiti, done with permanent markers, was discovered between Dec. 23 of 2018 ad Dec. 14 of 2019, according to the affidavit.
Police installed a covert camera in one elevator where some of the graffiti had been drawn, leading investigators to Dees, authorities said.
Then on Jan. 7, Tallahassee police officer Keith Campbell and his partner approached Dees at the airport when he allegedly admitted to scrawling the pro-Trump and racist messages, court records showed.
"(Dees) admitted that he was the one who had been writing the #MAGA oriented graffiti on the walls," according to Campbell. "Dees stated that he has been going through a 'really rough time' and has anger issues."
After the police interview, Dees was about to get on a plane — but then turned back.
"After Dees confirmed that he had written the above graffiti, he was allowed to leave. He began to get on his flight but then decided that he was not in the 'right state of mind' to fly a plane," according to Campbell's report.
"Dees stated that he is a 'responsible person' and wanted to do whatever it took to put the incident behind him. Dees then left the airport to return home."
Dees is free on a $500 bond and is scheduled to appear in court on Feb. 20.
His defense lawyer, Gannon Coens, declined comment when reached by NBC News on Wednesday. Dees did not pick up any of several phone numbers listed for him.