One of the world's leading police organizations issued a formal apology Monday for its historic mistreatment of minority communities.
Terrence Cunningham, president of the International Association of Chiefs of Police (IACP), apologized on behalf of police officers for their role in eroding the sense of trust between police and minority communities at the organization's annual conference Monday in San Diego.
Cunningham, the police chief in Wellesley, Massachusetts, said today is a "challenging time" for police officers, alluding to violent anti-police protests across the country in response to officers' killings of minority men. Cunningham said those shootings, coupled with historical police enforcement of legalized segregation, has created "a multi-generational, almost inherited" sense of mistrust.
He also said officers who fail to understand those factors often struggle to connect with the communities they're sworn to serve.
"While we obviously cannot change the past, it is clear that we must change the future," he said.
Related: Justice Department to Collect Data on Police Shootings, In-Custody Deaths
"The first step in this process is for law enforcement and the IACP to acknowledge and apologize for the actions of the past and the role that our profession has played in society's historical mistreatment of communities of color."
Cunningham also asked for understanding from those who may instinctively fear the police.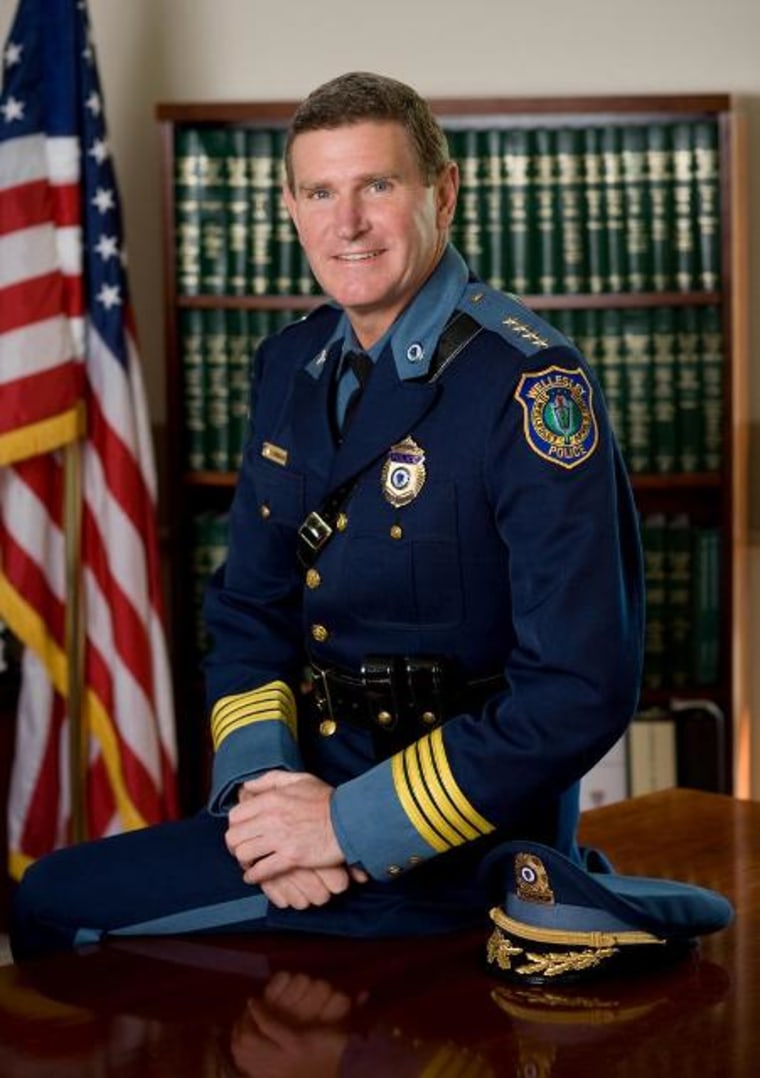 "Today's officers are not to blame for the injustices of the past," he said. "If either side in this debate fails to acknowledge these fundamental truths, we will be unlikely to move past them."
The NAACP applauded Cunningham's candor Tuesday, calling his apology the first step toward creating a "meaningful dialogue" about the police's role in the violence against people of color.
But the organization also stressed that Cunningham and law enforcement officials need to be more precise about how cops might perpetuate racial inequality in the criminal justice system.
Citing a U.S. Department of Justice's report on police behavior in Baltimore and court findings on stop-and-frisk in New York City, the NAACP said there is ample evidence that law enforcement continues to engage in racially discriminatory behavior.
"In order to move forward, we must fully recognize this fact," the civil rights organization said.
Related: Protests Erupt After Police Seeking Suspect Kill a Different Man in Charlotte, NC
The IACP, which represents law enforcement officers and agencies around the world, works to improve relationships between police and communities.
U.S. Attorney General Loretta Lynch also spoke during the conference of how tensions between minorities and police have defined her career at the Justice Department.
"The day I was sworn in as attorney general was the day of Freddie Gray's funeral — the day that violence and unrest erupted in Baltimore," Lynch said.
Since then, she said, she has been inspired by police efforts to revitalize community relations and build bridges, but she cautioned that there's more work to be done.
Lynch called for greater police accountability through the FBI's National Use-Of Force Data Collection program.