A series of powerful storms that swept through the East Coast were blamed for two deaths on Halloween, authorities said.
The storms brought hurricane-velocity winds and flooding to parts of New York state, a tornado in Glen Mills, Pennsylvania, and severe thunderstorms to parts of the Southeast. About 440,711 utility customers in New York, Maine, Pennsylvania, Vermont and Connecticut were still without power Friday.
New York State Police spokesman Beau Duffy said a man who drove on a flooded road in Herkimer County on Thursday abandoned his vehicle and was washed away. His body was recovered at noon Friday, he said, but his identity was still pending.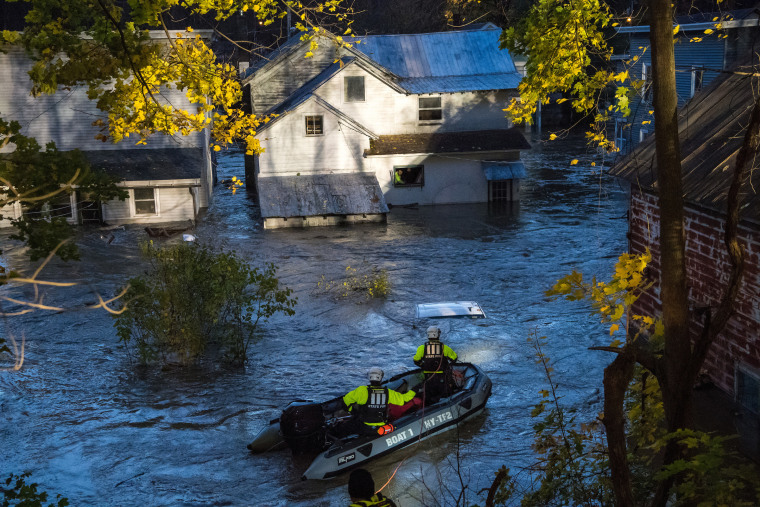 In Knoxville, Tennessee, a tree fell onto a vehicle Thursday, fatally injuring the driver, according to police. The man, who died at a hospital, was identified Friday as Knoxville native George Walker, 79.
The storms injured others, including a Westchester County, New York, trick-or-treater believed to be about 9-years-old who was hurt when a tree fell on her Thursday night, authorities said. Rescuers freed her and she was taken to a hospital with injuries that were not life-threatening, according to NBC New York.
In Buffalo, New York, four people stranded inside a pickup truck that was stuck in floodwaters were rescued early Friday, according to NBC News affiliate WGRZ.
New York Gov. Andrew M. Cuomo on Friday declared a state of emergency for Cayuga, Chautauqua, Dutchess, Erie, Essex, Hamilton, Herkimer, Montgomery, Oneida, Saratoga and Warren counties.
His office said much of the state was impacted by flooding and power outages, with almost 60 road closures in effect Friday.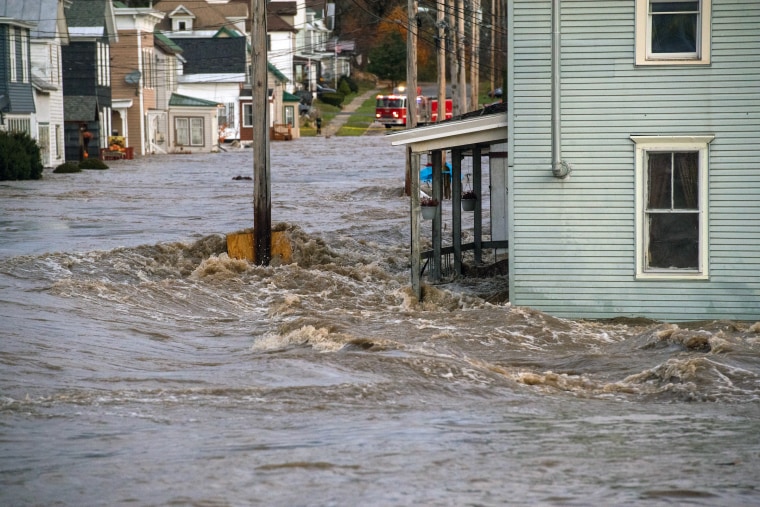 Cuomo said he'd deploy 200 National Guard members to help with the cleanup.
"These situations can be a matter of life and death," he said in a statement, "and I am urging all New Yorkers to exercise extreme caution and only travel if necessary."
The Pennsylvania Department of Transportation said in a statement Friday that 24 state highways remain closed in Bucks, Chester, Delaware and Montgomery counties "due to downed trees and utility lines caused by severe weather."
The storms were the result of a cold front that has pushed offshore but which has drawn even colder weather behind it, according to the National Weather Service.