U.S. Rep. Steve Scalise underwent an additional surgery on Saturday and his condition was upgraded to "serious," three days after he was shot in the hip when a gunman opened fire at a Republican congressional baseball practice, hospital officials said.
"Congressman Steve Scalise is in serious condition," the statement from MedStar Washington Hospital said. "He underwent another surgery today, but continues to show signs of improvement. He is more responsive, and is speaking with his loved ones. The Scalise family greatly appreciates the outpouring of thoughts and prayers."
The hospital released the statement on behalf of Scalise's family.
Scalise, 51, who represents a district in Louisiana and is the House majority whip, had previously been listed in critical condition. The rifle round caused severe bleeding, and a doctor said Friday that when he was admitted he was critical with imminent risk of death, but had improved.
Matt Mika, a lobbyist who was shot in the chest, also underwent additional surgery and is expected to make a full recovery, his family said in a statement Saturday. He will remain in the intensive care unit through at least the weekend, they said.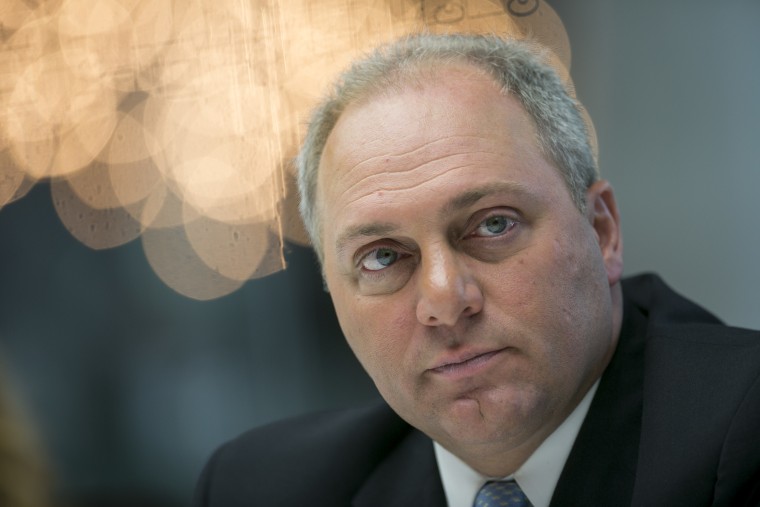 "The positive thoughts, prayers and words of encouragement from across the nation have meant the world to Matt and to all of us," Mika's family said in the statement. They also said "we continue to be grateful beyond words for the heroic actions of the U.S. Capitol Police this week."
The gunman, James T. Hodgkinson, was killed by police after the Wednesday shooting rampage. Two police officers were injured. Congressional staffer Zack Barth was shot in the left calf.
A congressman said Hodgkinson asked him whether it was the Democratic or Republican team practicing before he carried out the shooting.
The FBI announced Saturday that it had concluded collecting evidence at the shooting scene in Alexandria and had lifted the road closure there.
The announcement came one day after officials briefed on the FBI investigation said that the Hodgkinson carried a list of several Republican representatives in his pocket during the attack. The officials said Friday that the significance of the list was not known.
A motive for the attack is still under investigation, the FBI and other law enforcement agencies said in a statement Friday.