Robert De Niro's 19-year-old grandson died after he was sold fentanyl-laced pills, said his mother, Drena De Niro.
Drena De Niro and her father, actor Robert De Niro, announced Monday that her son, Leandro Anthony De Niro-Rodriguez, had died at age 19. A cause of death was not shared at the time.
However, Drena De Niro replied on Instagram to a person who asked how he died.
"Someone sold him fentanyl laced pills that they knew were laced yet still sold them to him," she wrote. "So for all these people still f------ around selling and buying this s---, my son is gone forever."
The New York City medical examiner's office did not immediately reply to TODAY.com's request for more information. Representatives for Robert De Niro did not immediately respond to NBC News' request for comment about his daughter's posts.
Robert De Niro did provide a statement announcing his grandson's death on Monday, saying: "I'm deeply distressed by the passing of my beloved grandson Leo. We're greatly appreciative of the condolences from everyone. We ask that we please be given privacy to grieve our loss of Leo."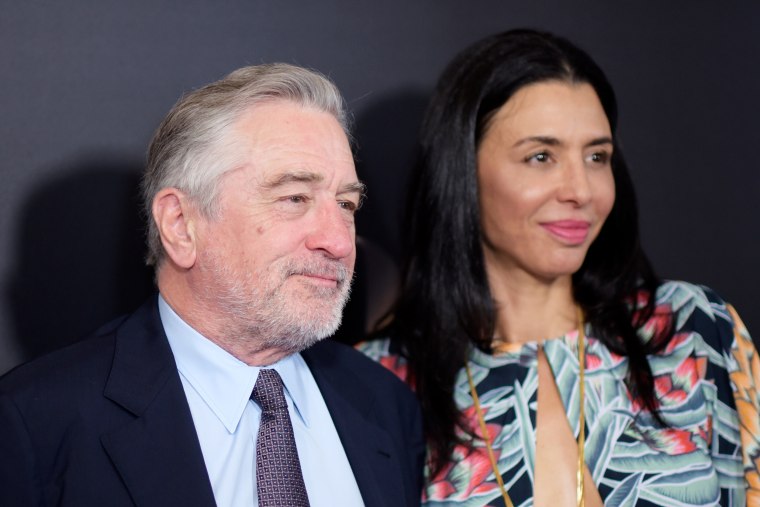 A New York police spokesperson told NBC News that police got a 911 call at about 2:23 p.m. Sunday. Officers found a male "unconscious" and "unresponsive," and he was pronounced dead by Emergency Medical Services.
"The Office of the Chief Medical Examiner will determine the cause of death," the spokesperson added.
Drena De Niro thanked people for their abundant support as she mourns the death of her son.
Sharing a black-and-white photo of De Niro-Rodriguez, she wrote that she could "barely type through my tears but all the love, the messages, calls, texts, emails, the friends and family that held me up these last 24 hrs I've not been able to respond yet but we're grateful for the all your love and condolences."
"None of this is right or fair and my heart hurts in a way I never knew possible while still breathing and barely functioning," she continued in part before writing how much she loves her son. "You didn't deserve to die like this but I can only believe that God needed a strong powerful angel in their army. I'm holding you every second of every moment I'm my heart and memories until I'm with you again. My heart is broken forever."
The young man's father, Carlos Mare, also shared a video Wednesday of a young De Niro-Rodriguez saying, "You can't spell love without Leo."
Also expressing his gratitude amid their terrible loss, Mare wrote in part: "Our families and friends will grieve but never forget him. Leo was a passionate young man, he loved his family and friends, he...loved his life and was curious about the world."