The investigation into a runaway passenger train has pointed to several violations of safety procedures by the train's operator, Massachusetts Gov. Charlie Baker said Friday.
The driverless Red Line train left a station Thursday morning and rumbled through four stations before transit workers stopped it by cutting power to the rails. No passengers were injured.
Transit officials say the investigation is focusing on the Massachusetts Bay Transportation Authority train's operator, who had sought and received permission to move the six-car train despite a signal problem.
Related: Runaway Train in Massachusetts Investigated as Operator Error
The operator, a 51-year-old man with more than 25 years of experience with the MBTA, got off the train to put it into "bypass mode" to override a signal problem, transit officials said. The employee suffered a minor injury when he was brushed by the train as it moved away from the station.
Secretary of Transportation Stephanie Pollack said Friday the train's emergency brake hadn't been engaged. She said investigators are also looking into reports that the train's throttle had been tied back with some kind of cord.
Pollack said the incident appeared to be the result of a "series of irresponsible actions" by a single employee.
The driver has been placed on paid administrative leave. Pollack said he was cooperating with the investigation.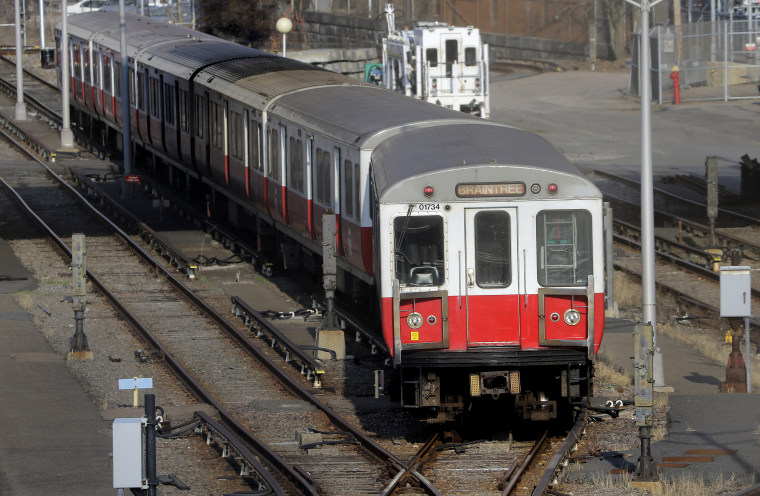 Baker said he understands the fear felt by the 50 passengers on the train, but added he was confident this was an isolated incident during which "the operator clearly made a series of errors."
Pollack said the only way a train could move on its own after being placed in bypass mode — absent a mechanical failure — was if the hand brake hadn't been engaged and the throttle was somehow forced into the position needed to accelerate the train.
Transportation officials said train operators will no longer be allowed to use the bypass procedure without a second senior MBTA official present.
Officials also said that if a second operator had been on the train, he or she could have stopped it. Red Line trains previously had two operators on each train. That ended in 2011, in part as a cost-saving measure.
Baker said Thursday's incident "doesn't justify doubling up" the number of operators.
Pollack said MBTA workers have been verbally reminded about what she called "prohibited acts" and that a written reminder was being prepared. She said there's no reason to believe that using a cord or other device to force an accelerator open is a widespread practice.
Engaging in prohibited acts is a cause for firing, she added.