Newly confirmed Interior Secretary Ryan Zinke decided to come to work on his first day the cowboy way — by riding in on a horse through the streets of Washington, D.C. Thursday morning.
The former Republican congressman from Montana, who was sworn into President Donald Trump's Cabinet on Wednesday, was seen getting to work in traditional northwestern fashion rocking a cowboy hat alongside U.S. Park Police.
Related: Ryan Zinke, Montana Congressman, Confirmed as Trump's Interior Secretary
The Senate voted 68-31 Wednesday, to make Zinke the 16th of 22 of Trump cabinet and cabinet-level nominations to win approval.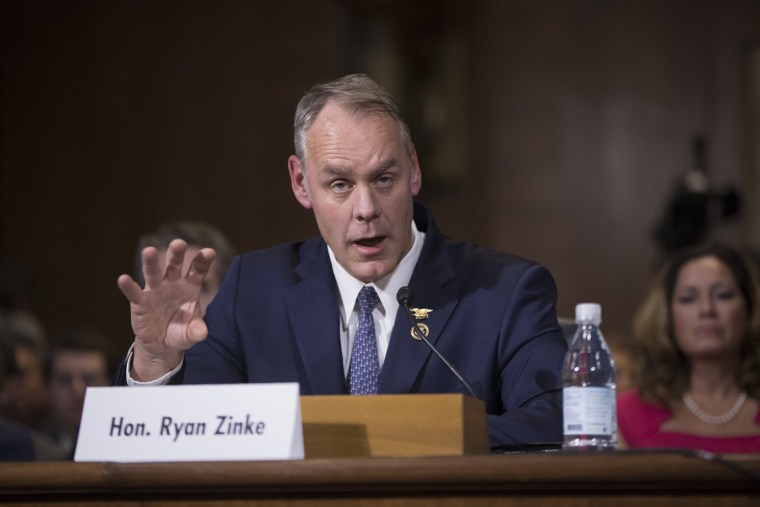 The 55-year-old former Navy SEAL will oversee the department responsible for the management of federal lands and natural resources.
"I have to go out there and restore trust," he said at his January confirmation hearing.
Despite moseying in on one of the slowest forms of transportation in modern times, Zinke had promised to "get to work" immediately.
Check out some of reactions from Twitter on Zinke's nontraditional ride to work: