An explosion at a shopping center on Saturday in South Florida left at least 20 people injured, police said.
The blast happened around 11:30 a.m. at a shopping center in Plantation, a suburb in Broward County north of Miami.
Video from the scene appears to show windows blown out of an LA Fitness gym and wreckage scattered across the ground.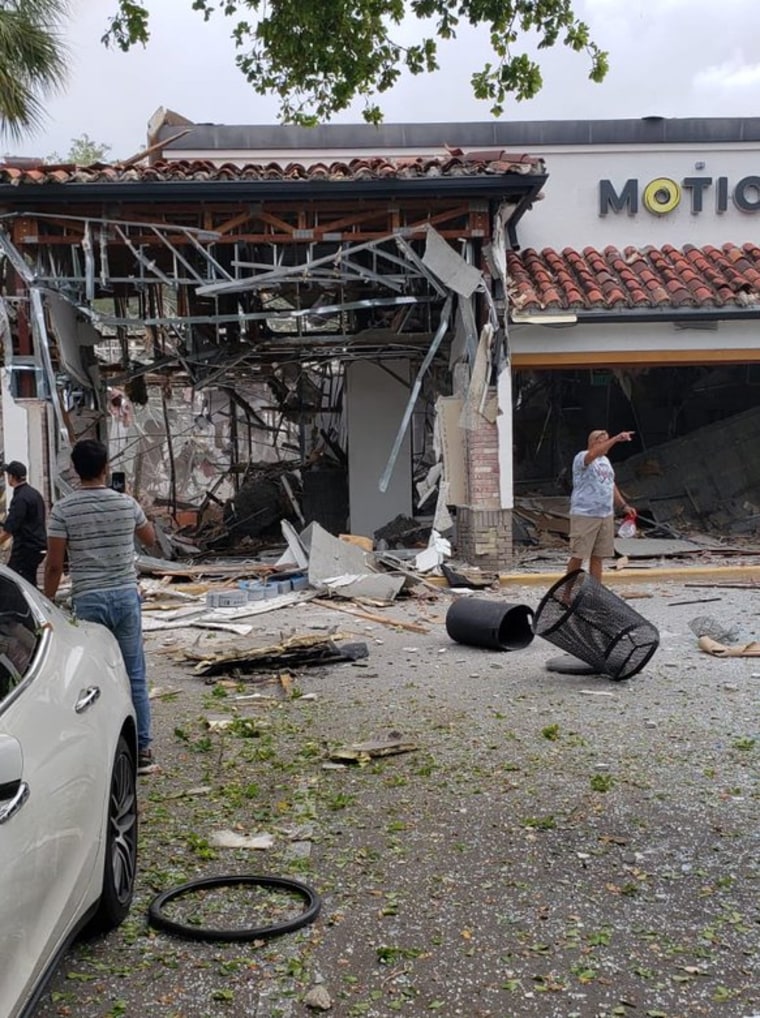 The explosion sent large pieces of debris about 100 yards across the street, the Associated Press reported.
Plantation Police spokeswoman Jessica Ryan said at a news conference on Saturday afternoon that 21 to 22 people were injured in the blast, two of them seriously
"We're thankful at this point that it wasn't worse as far as injuries," Plantation Fire Battalion Chief Joel Gordon said. "For those who have suffered, we're concerned and we're keeping a watchful eye on them."
Gordon said that there was an "active gas leak" when they arrived and there are ruptured gas lines. The fire department initially tweeted that it was a gas explosion, but police said they are still trying to confirm the nature of the blast.
Several stores in the shopping center were "badly destroyed" and multiple people were found hurt at the LA Fitness and a place nearby, Gordon said.
Authorities are still searching for victims but believe everyone has been accounted for, the he said.
Alex Carver, who works at a deli across the street from where the blast occurred, told The Associated Press that he initially thought the loud boom was thunder.
"Then we felt the building shake and things started falling. I looked outside and it was almost like the world was ending," Carver said. "It was crazy."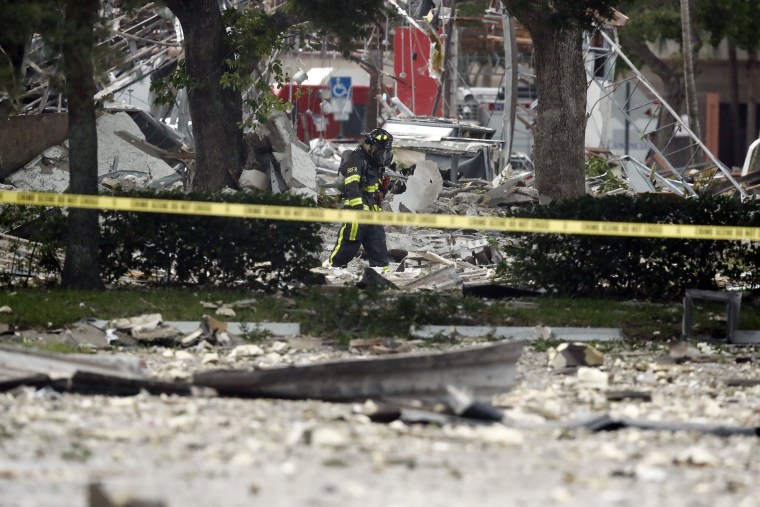 Code Ninjas, a student learning center, posted on Facebook that its Plantation location was closed on Saturday and everyone was safe.
Download the NBC News app for breaking news
"Our thoughts and prayers are now with all those families who were affected attending the other shops in the area," the post read.
Police said all businesses near the Fountains Plaza and the Plantation Marketplace Plaza will be closed until fire officials deem them safe.
"Please do not come into this area, if possible," the department tweeted.