A Pennsylvania appellate court threw out some charges against three former Penn State University administrators accused of not reporting child sex abuse by Jerry Sandusky.
The three-judge panel ruled that an attorney representing the university shouldn't have testified before a grand jury about her conversations with the three former officials, and their right to legal counsel was infringed.
Former university president Graham Spanier, athletic director Tim Curley and senior vice president Gary Schultz were charged and accused of having interfered with the investigation into Sandusky and then having lied about it to a grand jury.
Related: Penn State Could Face More Jerry Sandusky Claims
Sandusky was convicted and sentenced to 30 to 60 years in prison in October 2012 for having abused 10 boys he met over 15 years through his charity for troubled children. He was a longtime assistant to legendary Penn State head coach Joe Paterno. Sandusky has maintained his innocence.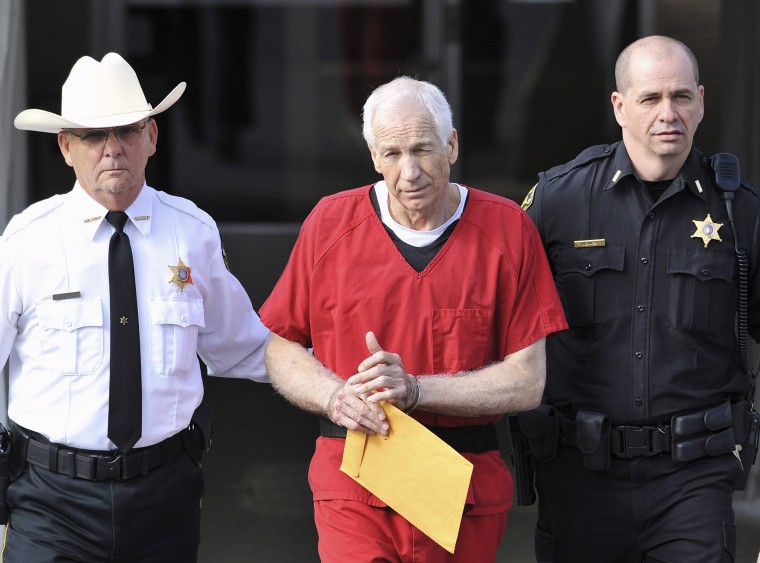 Former university attorney Cynthia Baldwin testified as to what Spanier, Curley and Schultz told her.
Baldwin and prosecutors argued she wasn't actively representing the three men when she sat in on their grand jury testimony prior to them being charged.
The three administrators argued that they believed Baldwin was representing them and not an agent of the university. The appellate court ruled they were denied the right to counsel.
The quashing of some of the charges represents a serious blow to the prosecution. The original prosecutors on the case have long since left the Attorney General's office.
Baldwin was expected to be an important witness in the trial. The appellate court ruled that Baldwin cannot testify in future proceedings about any privileged conversation she had with the former administrators.
Related: Fued Erupts Over AG's Claim Sandusky Abused Boys As Investigation Dragged On
The judges ruled that charges of perjury, obstruction of justice, and conspiracy to commit perjury against Schultz and Spanier are to be quashed.
Schultz still faces two felony counts of endangering welfare of children, a charge of conspiracy to endanger welfare of children, and a misdemeanor account of obstruction.
Spanier still faces charges of child endangerment and failure to report child abuse.
For Curley, the charges of obstruction and a related conspiracy charge are quashed. He still faces a misdemeanor charge of failing to report.
All three have pleaded not guilty.