A 2-year-old accidentally shot his grandmother with a revolver in South Carolina on Sunday after finding the weapon in the back seat of his great-aunt's car, police said.
The 40-year-old grandmother, who has not been identified, is expected to recover, according to Officer Mark Bollinger with the Rock Hill Police Department.
The woman was shot in the back by the toddler while sitting in the passenger seat of her sister's car, police said. The toddler had found the .357 magnum revolver in a pouch behind the passenger seat.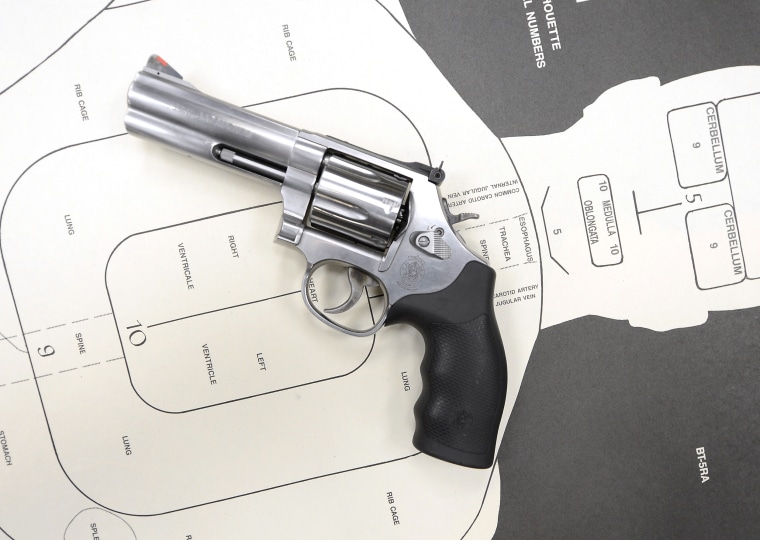 The grandmother's sister, who is the registered owner of the car and the gun, was driving at the time of the shooting. The gun owner told NBC affiliate WCNCthat she realizes she made a "mistake" by not removing the gun from the car.
"I own a gun, I live alone, travel alone, I am vulnerable; that's why I have my weapon in an accessible position. I have a two-door car — I don't carry children in my car, ever," said the woman, who did not want to be identified.
She said her experience should teach others a lesson. "I wasn't thinking. For those of you with children, before you get into a car ask if they have a gun. Make sure you are getting into a safe car," she said.
"My sister could've died," she added.
Rock Hill detectives are still investigating the incident. Bollinger said no charges have been filed, but the gun owner could possibly face charges related to gun law violations because of where the weapon was kept in the car. He added that the 2-year-old was not in a car seat, and his grandmother will not face any charges.