King James' reign over "Jeopardy!" has come to an end.
Professional sports gambler James Holzhauer finally lost after winning 32 consecutive games, and fell just short of the "Jeopardy!" total prize-money record, in an episode that aired Monday night.
The actual game was played in March and the secret was successfully kept under wraps — until clips began to leak on online Monday morning, showing that University of Chicago librarian Emma Boettcher had edged him out.
Then, as a handful of TV stations in the South and Midwest aired the syndicated show on Monday afternoon, word was suddenly out that the greatest "Jeopardy!" player in a decade was done.
Holzhauer tweeted Monday, "Knew I shouldn't have invited @Drake to the @Jeopardy taping," having a laugh at the comic belief any team that invites the rapper to its game will lose.
At the end of the game shown Monday, Holzhauer walked over to Boettcher and gave her a congratulatory high-five.
"Nobody likes to lose," he told The New York Times. "But I'm very proud of how I did, and I really exceeded my own expectations for the show. So I don't feel bad about it."
He came into the episode with $2,462,216 in winnings, nipping at the heels of Ken Jennings and his all-time mark of $2,520,700.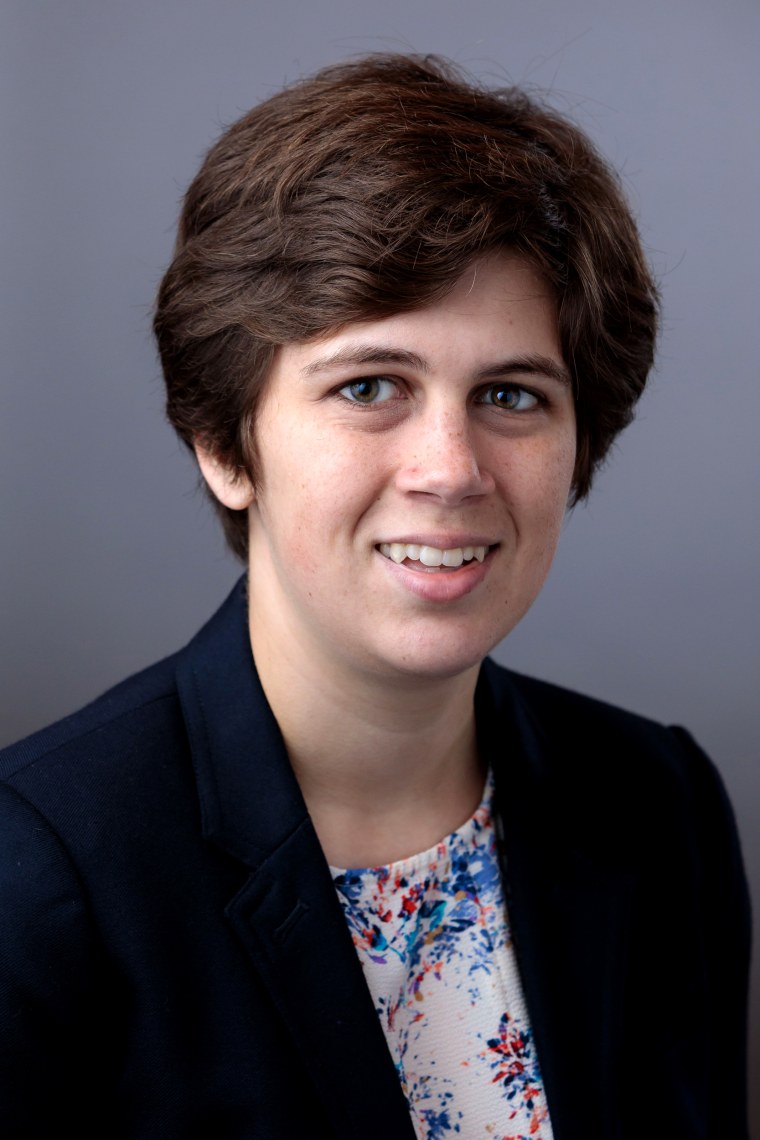 What had made Holzhauer's run so amazing was the size of his massive wins.
The hyper-aggressive player was nearly equal to Jennings in prize money, despite Jennings winning 74 consecutive games back in 2004. He's the all-time single-game winner with $131,127 from the April 17 game.
The show maintains a list of top 10 single-day cash wins, and Holzhauer's name is now on every line.
Boettcher gave Holzhauer a taste of his own medicine by going big on Daily Double bets. She turned a $12,600-$7,600 deficit into a lead when she risked it all, and doubled up, by knowing that the United States Sailboat Show is held annually in Annapolis, Maryland.
Holzhauer might have also been slowed by a strong showing from third-place finisher Jay Sexton, a research engineer from Atlanta.
Boettcher took a $26,600-$23,400 lead into the final, one-clue round. She and Holzhauer both had the correct response of Christopher Marlowe to the answer of: "The line 'a great reckoning in a little room' in `As You Like It' is usually taken to refer to this author's premature death."
Holzhauer placed only a small bet of $1,399, in hopes Boettcher would miss. She didn't.
The librarian went big with a $20,201 wager, bringing her to a final total of $46.801. So even if Holzhauer had gone all in to double his money, he would have still fallen $1 short.
Holzhauer's run has hit TV sets as venerable "Jeopardy!" host Alex Trebek fights pancreatic cancer.
The famed 78-year-old TV personality told fans last week that he's made "kind of mind-boggling" progress and is in "near remission" after responding well to chemotherapy.
His doctors said "they hadn't seen this kind of positive results in their memory," Trebek told People magazine.
Trebek announced his diagnosis in March, but has kept on working.
Early in Monday night's show, Trebek showed the audience a handmade get-well card made by Holzhauer's 4-year-old daughter, Natasha.