On the second anniversary of her son's death, Samaria Rice stood on the steps of the police headquarters in Cleveland, Ohio and read out a list of demands.
First, she said, fire the police officers who killed her 12-year-old son, Tamir.
"These two years have felt like hell and many sleepless nights, when I close my eyes to try to get some rest all I can see is my son getting shot," Rice said, later adding, "Our tax dollars are paying these killer p*gs."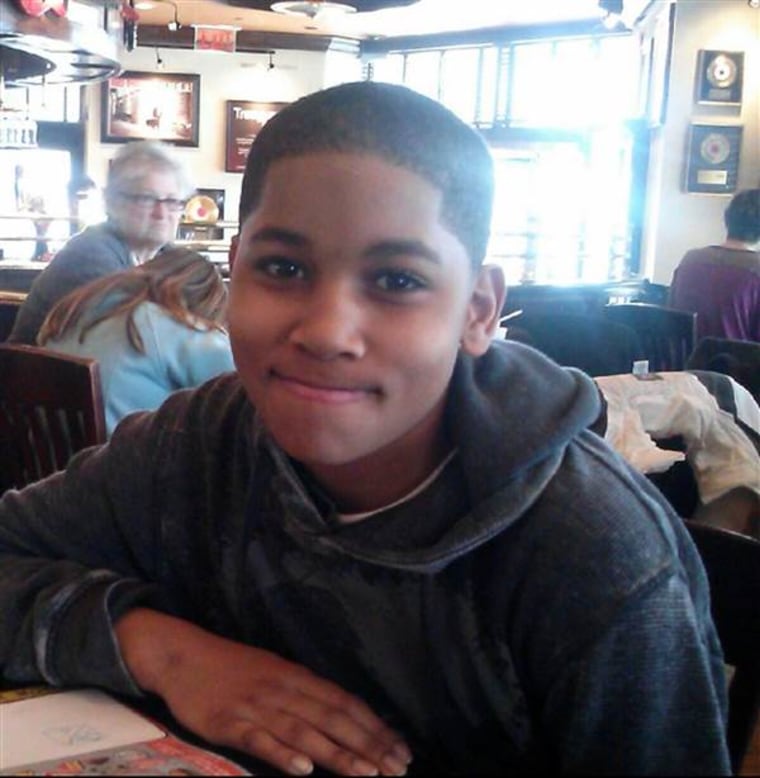 Tamir Rice was shot and killed by police officers on Nov. 22, 2014. Video of the incident shows a police cruiser racing to the front of a recreation center and pulling up alongside the boy. One of the officers quickly fires two shots and the child crumples to the ground and dies.
Related: Grand Jury Declines to Indict Officers in Tamir Rice Case
Earlier that day, Rice had been waving a pellet gun, which had prompted a 911 call.
The video of Rice's death sparked swift and immediate outrage on social media, and numerous protests across the country. In April, the city of Cleveland agreed to pay $6 million to settle a civil rights lawsuit brought against the city by his family.
Related: City of Cleveland Settles Tamir Rice Lawsuit for $6 Million
But on Tuesday, as she read from her list of demands, Rice said that she had lost faith in the government, including the Obama administration, and its ability to protect children.
Her second demand was to have a meeting U.S. Attorney General Loretta Lynch, and her third demand was for the cops who were responsible for her son's death to be charged with a crime.
A grand jury last December failed to return an indictment against Officer Timothy Loehmann, who fired the fatal shots, or his partner, Officer Frank Garmback.
"My fourth demand," said Rice, "is that the city of Cleveland reallocates some of their police budget to Cleveland public schools because police does not equal safety for our babies. If we want safer communities we must invest in our future the youth."