A teenager suspected of opening fire Sunday at a Houston-area flea market, killing a juvenile, turned himself in Tuesday, police in Pearland, Texas, said.
David Negrete, 19, is being held at the Brazoria County Jail. He turned himself in around 10 a.m.
"This is still an active investigation by the Pearland Police Department. We are no longer seeking assistance regarding locating Mr. Negrete," authorities said.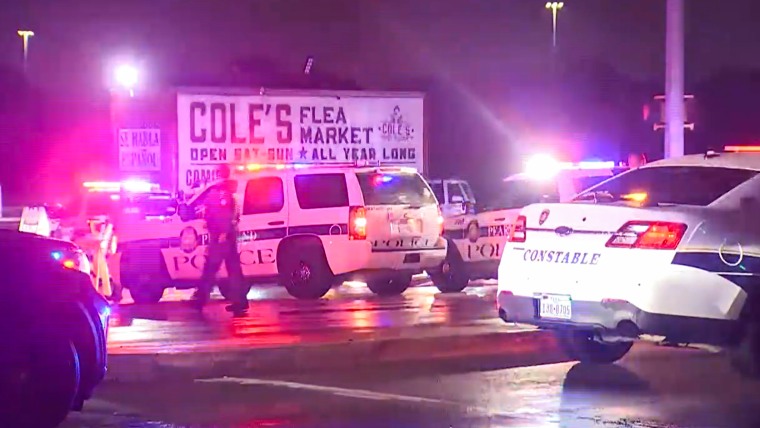 Police issued an arrest warrant for Negrete on Monday on suspicion of aggravated assault with a deadly weapon for his alleged role in the shooting at Cole's Flea Market in Pearland, a city about 21 miles southeast of Houston.
Police spokesperson Chad Rogers said that there was a disturbance between two people at the location and that the shooting was not random. Three adults and two juveniles were injured. One of the juveniles died, police said.
Gov. Greg Abbott had announced a $15,000 reward for information leading to an arrest.
"Texas mourns the loss of a precious child following the devastating tragedy in Pearland yesterday, and our hearts are with the four other victims in the hospital as they recover from their injuries," he said in a statement.