The high-profile fight over abortion restrictions in Texas reached the U.S. Supreme Court Thursday, as women's groups urged the justices to take up the battle over a law that could force more than 75 percent of the state's abortion clinics to shut down.
Allowing the law to go into effect "would cause profound and irreparable harm to the rights, health, and dignity of women throughout Texas, the second most populous state in the nation," said Stephanie Toti of the Center for Reproductive Rights in asking the court to hear the case.
An appeal over a similar law in Mississippi is currently pending in the Supreme Court, and the addition of the Texas case makes it more likely the justices may return to the hot-button issue of abortion when the court's new term begins in October.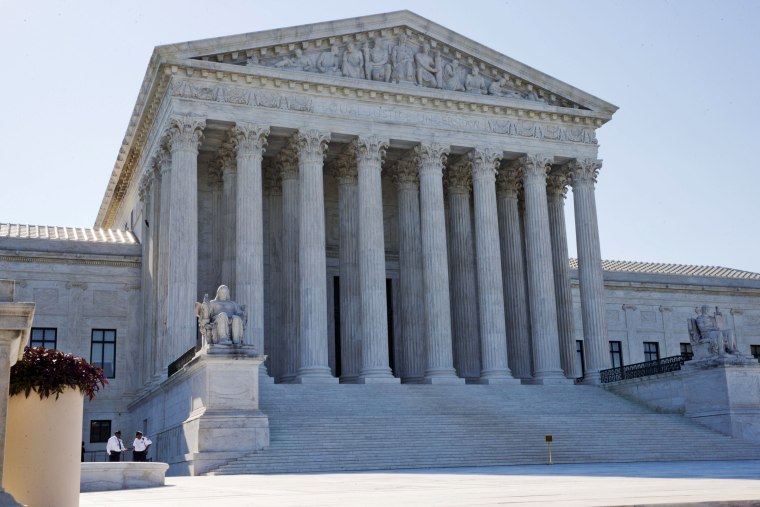 Passed in 2013, the Texas law would require clinics providing abortion services to meet the same standards as an ambulatory surgical centers. It also said doctors providing the services must have admitting privileges at nearby hospitals.
In late June, the Supreme Court put enforcement of the law on hold pending the filing of the appeal. A decision by the court on whether to hear the case is likely months away.
Women's groups said the law would force all but nine abortion clinics in the state to close, but the state urged the court to let it take effect. "An abortion facility will remain open in each area where an abortion facility will close," the state contended, meaning that women in Texas "will not have to travel any materially greater distances to obtain an abortion."
A trial judge declared the law invalid, but a federal appeals court upheld it for the most part.
The Supreme Court has ruled that abortion restrictions cannot impose "an undue burden" on a woman's access to the procedure. In striking the Texas law down, the trial judge said the law would not advance the state's interest in promoting women's health.
But the Fifth Circuit Court of Appeals, in largely reversing that decision, said the "undue burden" standard does not permit judges to strike down abortion restrictions by finding that they do not further a valid state interest. Instead, the appeals court said, a restriction must be upheld if "any conceivable rationale exists" for imposing it. If that standard is allowing to persist, the women's groups say in their appeal, courts would not be allowed to consider whether an abortion law actually promotes women's health in deciding whether it imposed an undue burden.
"These restrictions have nothing to do with protecting women and everything to do with closing down clinics and pushing abortion out of reach," said Amy Hagstrom Miller of Whole Women's Health, one of the groups urging the court to take up the Texas case.