Three inmates were back in custody Sunday after the three men, including two charged with capital murder, escaped from an Alabama jail early Saturday.
Justin Gordon, 23, who is charged with larceny and burglary, was recaptured without incident in Tuscaloosa on Sunday morning, Choctaw County Sheriff Tom Abate told NBC News. Geymael Culbert, 32, who is charged with capital murder, was captured in Sumter County hours later by U.S. marshals. Gordan was brought back to the Choctaw County Jail, but Culbert was transferred to a different jail because authorities wanted to keep the two separated.
Demarcus Woodard, 23, was also recaptured, Chad Hunt with the U.S. Marshals Service confirmed early Monday to NBC News. He is also charged with capital murder in a non-related case.
Abate said he believes one of the inmates broke a pipe, in order to create a "plumbing problem," which led to the transfer of male inmates to a less secure female section of the jail. Once they were moved, one of the escapees pretended to be sick on Saturday night as part of their plot to flee. When a jailer went to check on them in their cell, the two other inmates overpowered the jailer, wrapped a towel around his face and sprayed it with Lysol. The jailer was left unconscious, and the three inmates took his keys and radio, Abate said. The jailer was treated at a local hospital but has since been released.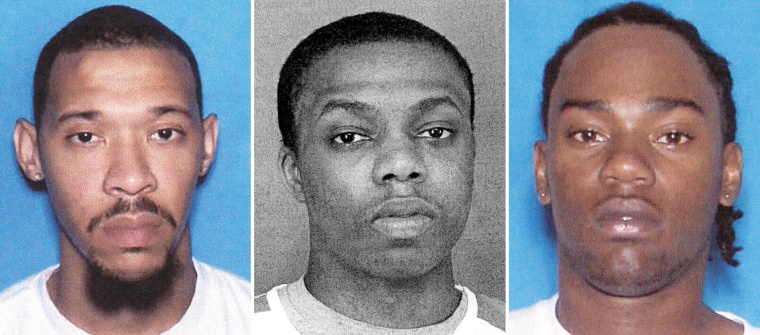 — Elisha Fieldstadt, Terry Pickard and Tom Junod