TROY, N.Y. — One of two suspects arrested in connection with the brutal murders last week of a mother, two of her children and her female partner in upstate New York was "acquainted" with one of the victims, police said Saturday.
Troy police Capt. Daniel DeWolf said investigators were still searching for a motive for the killings, and didn't specify which of the suspects — James White, 38, and Justin Mann, 24 — knew which victim or their exact relationship.
Both men, from nearby Schenectady, were apprehended Friday night and arraigned Saturday on one count of first-degree murder and four counts of second-degree murder. They pleaded not guilty.
Police did not detail how they caught the suspects, and a family member of one of the victims told NBC News that she had never heard of the men and knew no reason why the women and children would be targeted.
"Everything was fine. This is why it's so puzzling to me," said Sharonda Bennett, who spoke with her first cousin, Brandi Mells, two days before her death.
Inside the women's Troy home a day after Christmas, police found the bodies of Mells, 22, Shanta Myers, 36, and Myers' 11-year-old son, Jeremiah, and 5-year-old daughter, Shanise.
Myers' 15-year-old son, Isaiah Smith, was out of town on a retreat at the time of the murders.
Related: Troy police vow to solve murders of Shanta Myers, girlfriend, kids
At a news conference Saturday, DeWolf confirmed that the victims were killed late in the evening on Dec. 21, but their bodies weren't found until Dec. 26. The reason for the lag wasn't clear. DeWolf added that Mann had been on parole and that both he and White have a criminal history.
The men were taken into custody "without incident" and were being held in the Rensselaer County Jail. A preliminary hearing was scheduled for Jan. 4.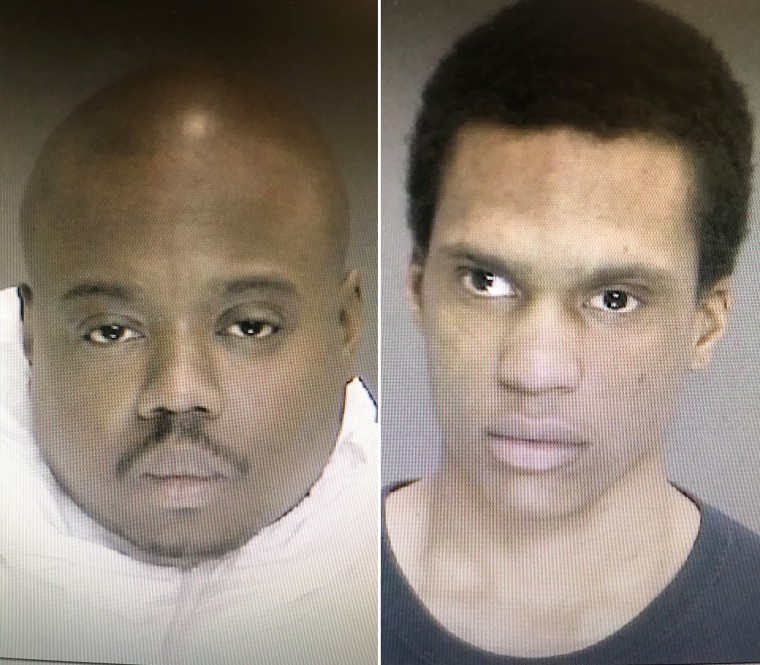 "We feel confident at this point that there will be no further arrests, but it is certainly open as we continue" the investigation, Troy Police Chief John Tedesco told reporters.
Police previously declined to discuss details of the crime scene, but law enforcement sources told the Albany Times Union that the victims were bound and their throats were slit.
"After being in this business for almost 42 years I can't describe the savagery of a person like this," Tedesco said earlier this week as police searched for those responsible.
On Saturday, DeWolf said he was grateful to his team for the work that ultimately led to the arrests.
"I don't need to tell you how good it feels to have these two defendants in custody," he said.
Family members of the victims, including Smith, sat in the packed courtroom to watch the suspects get charged.
Smith later told NBC News that he was initially "excited" when the arrests had been made, but as he sat in the courtroom Saturday, he struggled to control his emotions.
"When I saw the people in-person, I was just like so furious," the teenager said. "It took me all ... everything to hold my anger in."
Ultimately, he said, the arraignment made him look toward the future.
"It gave me hope that I can finally get justice for my family," he said.
Bennett said she was happy about the arrests, but family members were still struggling.
"I'm going to keep the killers in my prayers as well," she said. "I'm not going to be wishing death on them or anything. Death is too easy for them. I want them to know the pain and suffering they have caused (on) Brandi's and Shanta's families."
Myers' family described her as a good-natured woman who could not have done anything to provoke such violence.
"She is so sweet," her sister, Shakera Symes, previously told NBC News. "She goes out of her way to want to be loved. She wouldn't be involved in anything that would be close to deserving this. She's very mild-mannered."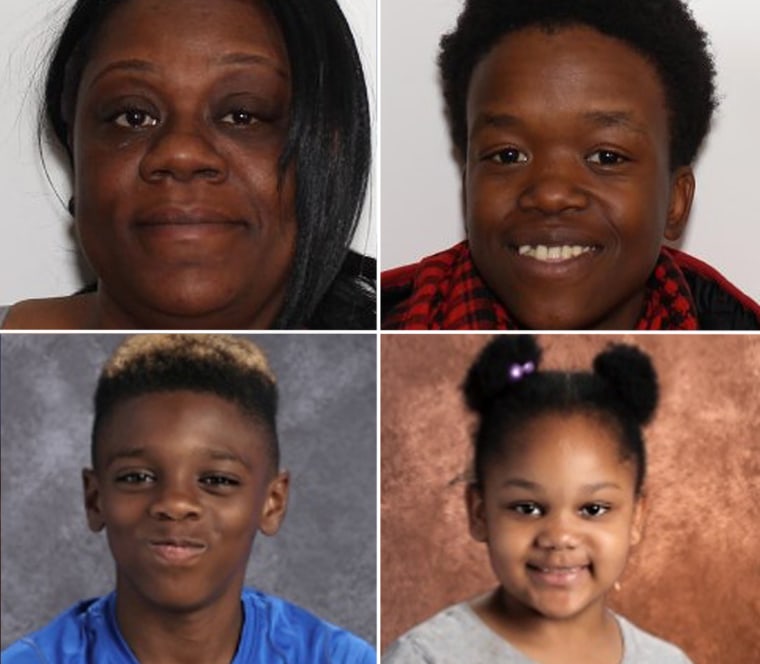 Myers' big joy was cooking for family gatherings. "She always had one of the biggest dishes. You would see her out there frying up empanadas," Symes said.
"She just loved to be included in family events, but over the last year, she kind of isolated herself as she got into a relationship," she added.
Symes said Saturday that the family will now focus on taking care of Isaiah, and that they find comfort in her sister's alleged killers being off the street.
Her brother, Shawn, said he hopes this is a wake-up call to the entire community to recognize the importance of protecting their loved ones.
"It's everybody's problem, you know. Don't wait for it to hit home like we did," he said. "We can reach out to everybody and try to get people to understand that this is an 'us' thing. We have to tackle this thing together and figure out what the disconnect is."
Elizabeth Kuhr reported from Troy. Chelsea Bailey and Tracy Connor reported from New York.