A prominent ethnic studies professor accused of falsely claiming to be Cherokee is stepping down from her post at the University of California Riverside — and she's getting a soft landing.
Not only is Andrea Smith being allowed to keep teaching classes there through August 2024, she'll get to keep her retirement benefits and retain the title of professor emeritus, according to a separation agreement released by the university.
And Smith can continue claiming to be Cherokee — but only if asked.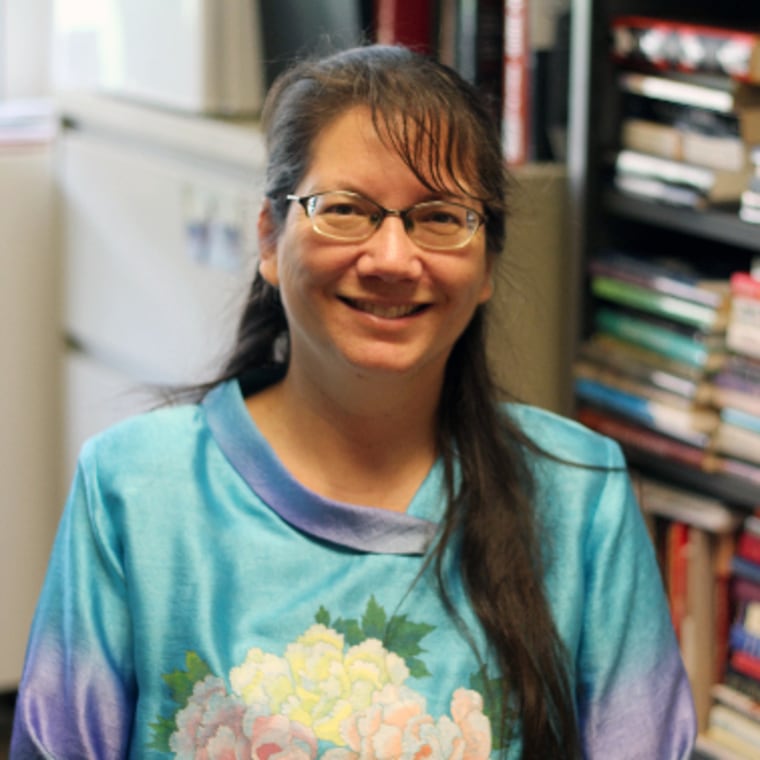 "Professor Smith agrees to not make any affirmative claims of Native American heritage in connection with her university work for the duration of her university employment," according to the agreement. "However, if asked about her heritage in connection with her university work, Professor Smith is permitted to disclose her opinion on her Native American heritage."
Also, Riverside will pay up to $5,000 toward Smith's legal costs and is shelving any investigation of the allegations that precipitated the professor's exit.
"The agreement follows a complaint by UC Riverside faculty, alleging that Smith fraudulently claimed Native American identity," the university said in a statement released Monday by spokesperson John Warren. "The nine-page separation agreement will bring a negotiated end to Professor Smith's employment with the university." 
Smith, 57, did not respond to calls to the university and her home for comment about the deal that will end her teaching career at the university next year.
Smith has not divulged anything about her family tree but in a 2015 blog post she decried "identity-policing."
"I have always been, and will always be Cherokee. I have consistently identified myself based on what I knew to be true," she wrote.
The "Separation Agreement and Release of All Claims," which appears to have been first posted on Instagram Aug. 17 by a Native-American activist named Jacqueline Keeler, states that Smith's downfall came after the university received a complaint on Aug. 23, 2022 from 13 UC Riverside faculty members alleging that she "made fraudulent claims to Native American identity." NBC News obtained a copy of the agreement from the university.
"No formal University investigation of the allegations has occurred, and no findings have been made as to the merit of the allegations," the agreement states. "Professor Smith denies and disputes the allegations contained in the Complaint."
The agreement also makes clear that Smith and the university cut a deal to "avoid the substantial expense and inconvenience of further administrative or legal proceedings." It was signed on Jan. 11, 2023, according to the university.
Questions about Smith's claims about being Cherokee first surfaced in 2008, when the University of Michigan sparked an uproar by denying her tenure.
Political activist Angela Davis described Smith at the time as "one of the greatest Indigenous feminist intellectuals of our time." 
But Steve Russell, a Cherokee academic and writer reported in an April 2008 column for Indian Country Today that Smith was not registered as a member of the Cherokee Nation. His column was titled "When does ethnic fraud matter?"
NBC News has reached out to the Cherokee Nation to see if Smith subsequently registered with the organization and did not immediately receive a response. But having Cherokee blood and being part of the tribe are not the same thing, according to the Cherokee Indian Center.
"Registration in the national registry known as the Dawes Rolls has come to be critical in issues of Indian citizenship and land claims," the organization says on its website. "Many people did not sign up on these rolls because they feared government persecution if their ethnicity was formally entered into the system."
Smith landed a tenured professorship at Riverside in 2008, but the suspicions that she was not really Native American persisted. In May 2021, The New York Times Magazine revisited the allegations about Smith.
This prompted university chancellor Kim Wilcox to issue a statement that did not directly address Smith's situation but underscored the school's commitment to "transparency and integrity in matters of Indigenous affiliation and identity by all members of our intellectual community."
Smith continued to teach at Riverside until her colleagues complained, the university said.
Back in 1991, Smith wrote an essay in which she pilloried white New Age feminists for trying to "become Indian."
"When white 'feminists' see how white people have historically oppressed others and how they are coming to very close to destroying the earth, they often want to dissociate themselves from their whiteness," Smith wrote, using the byline Andy Smith. "They do this by opting to 'become Indian.' In this way, they can escape responsibility and accountability for white racism."