Newly released video shows a 5-foot-1 New York woman choking a much taller nightclub bouncer unconscious after she mistakenly thought he had slapped her rear end while she was dancing with a friend.
The Plattsburgh Police Department posted the video Thursday showing 22-year-old Kierah Lagrave attacking the bouncer from behind at Five1Eight Nightclub on Oct. 20.
In the video, Lagrave is seen at the bar dancing with her friend when the woman hits Lagrave's butt.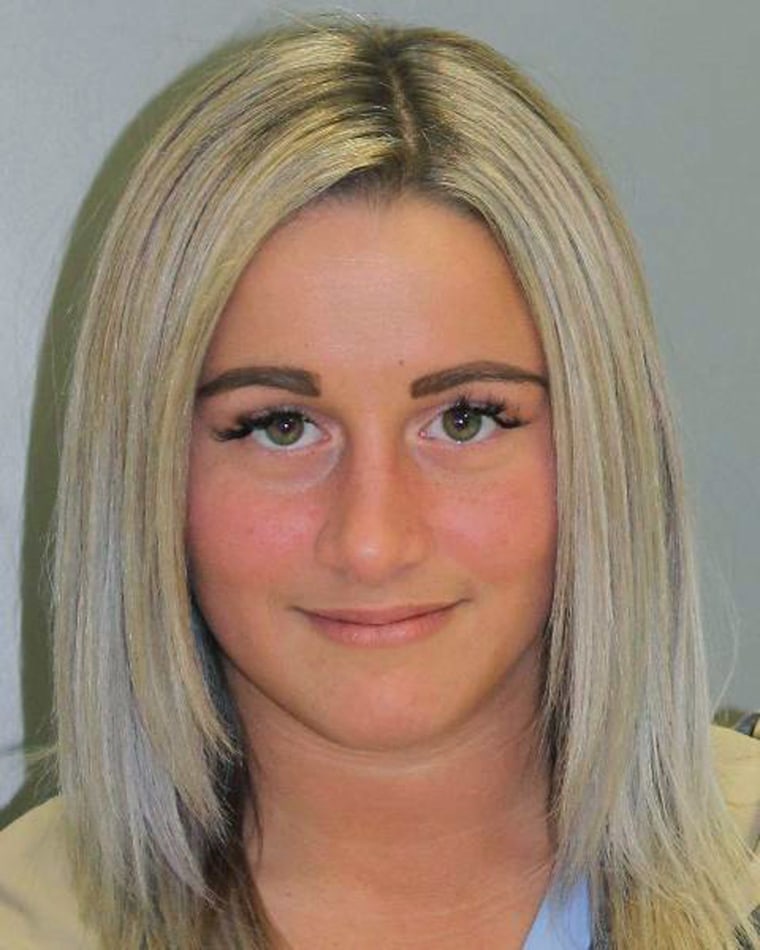 Not realizing it was her friend who touched her, Lagrave spins around and makes a beeline for the bouncer who happened to be walking by the two women.
Lagrave immediately wraps her arms around the bouncer's neck. Lagrave's friend tries to stop her, but it's too late and Lagrave and the bouncer fall on the dance floor.
Lagrave stands up and walks away as the bouncer stays on the ground for a few seconds before slowly getting to his feet.
Lagrave choked the bouncer unconscious, police said. They said the bouncer didn't try to stop her because he thought it was a friend playing a joke on him.
Even though it was a misunderstanding, Lagrave was arrested and charged with strangling, police said.
CORRECTION: (Nov. 2, 2018, 11:07 a.m. ET) An earlier version of this article misspelled the name of the woman in the video released by police. She is Kierah Lagrave, not Lagrav.