A West Virginia reporter was arrested at the state Capitol on Tuesday after police said he shouted questions at Health and Human Services Secretary Tom Price and Trump adviser Kellyanne Conway.
Daniel Heyman, a journalist for West Virginia's Public News Service, visited the Capitol building in Charleston, West Virginia, to cover an event about the opioid crisis featuring Price and Conway.
But the 54-year-old reporter ended up in police custody after trailing behind Price and persistently asking a question, trying to get a recorded response.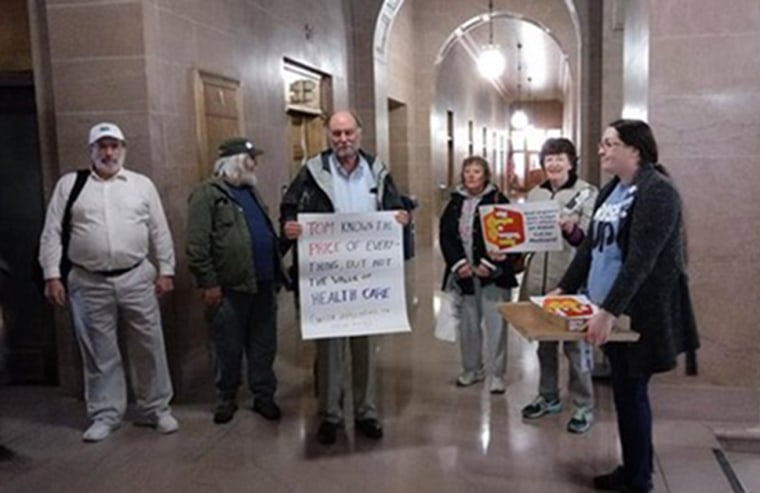 Heyman was arrested for "yelling" questions at Price and Conway and "aggressively [trying to] breach Secret Service security," a criminal complaint filed by police claims. He has been charged with "willful disruption of governmental processes" and was released from jail Tuesday night after posting $5,000 bail. A hearing date has not yet been set, but he could face up to six months in jail and a $100 fee.
"This was not about someone asking questions, it was about physical actions. Other reporters there asked questions without taking physical action ... [Heyman] crossed a line," said Capitol Police spokesman Lawrence Messina.
Related: Four Reasons Why the Russia Story Isn't Fake News
But police accounts of the arrest differ from Heyman's own recollection and that of witnesses, who are calling it a disturbing breach of First Amendment rights.
For Heyman — who said he was wearing a press pass and clearly "behaving like a reporter" — the officers' actions prevented him from doing his job.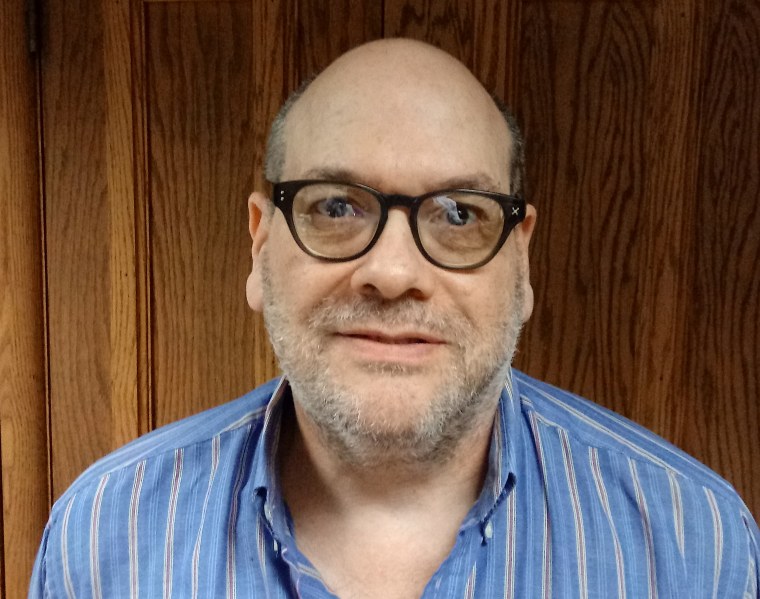 After Price entered the building and began walking down a hallway, Heyman said he approached the secretary and asked a question three or four times about whether domestic abuse is considered a pre-existing condition under the recently passed Republican health care bill. According to his account, he did not approach Conway.
Price did not respond and, moments later, Heyman was being arrested.
"I have to wonder if its really the job of the Secret Service to protect government officials from uncomfortable questions," Heyman said on a call with reporters Wednesday afternoon. "I was never attempting to breach through anything. I was just trying to get a recording."
Valerie Woody, an outreach director for West Virginia's Citizens Action Group, was in the hallway protesting against the new healthcare bill when Heyman was arrested.
Video captured by Woody shows the journalist being escorted by two officers into a room. She said she saw Heyman walk toward Price to ask a question, but did not think his behavior was aggressive or threatening.
"Dan was consistent at the level other people were speaking at," Woody said. "It didn't sound like he was being aggressive... I'm just really disturbed that a reporter's First Amendment rights were curtailed when he was just trying to do his job."
Another protester, breast-cancer survivor Kristen O'Sullivan, saw the arrest and recorded it on her cell phone, Public News Service reported.
"And it's a shame," she told the media outlet, "to see not only the fact that we may be losing the ability for ourselves to get our pre-existing conditions covered, but we're losing out on the First Amendment."
The statute Heyman is being charged under, West Virginia Code 61-6-19, states that "any person [who] willfully interrupts or molests the orderly and peaceful process of any department, division, agency or branch of state government or of its political subdivisions" is guilty of a misdemeanor.
But Heyman's defense attorney, Tim DiPiero, slammed the rule during the Wednesday press call, saying it is "vague" and possibly unconstitutional.
"I don't know how two federal officials walking in the hall of the state Capitol applies [to the statute]" DiPiero said. "He didn't willfully interrupt the process, he was simply trying to get a question answered."
The American Civil Liberties Union's West Virginia branch rushed to Heyman's defense immediately after the incident on Tuesday, calling the arrest a "blatant attempt to chill an independent, free press."
In a statement released Tuesday, the organization connected Heyman's arrest with President Donald Trump frequently labeling media reports as "fake news."
"The charges against him are outrageous, and they must be dropped immediately," the ACLU said in the statement. "[Heyman] was fulfilling that sacred role of the media in a democratic state of holding our elected officials accountable regarding the vital issues of the day. And for that, he was arrested."