Warm weather is turning things topsy-turvy.
They're wearing sandals instead of snow boots in Buffalo, cutting the prices on ski gear in Minnesota, golfing in New York and mowing lawns in Illinois.
This, for some, is good.
For others ... not so much.
Here then, is an unofficial scorecard of the winners and losers of the unseasonably high temperatures that have hit parts of the country.
Related: White Christmas? Only in Rockies and Central Plains, Forecasters Say
Winners
Construction workers
Mild weather means more time to renovate a house, pave a driveway, landscape a yard — or, simply, build. Work that normally stops with the onset of freezing weather has continued unabated, giving contractors more time to take on projects and seasonal employees bigger paychecks.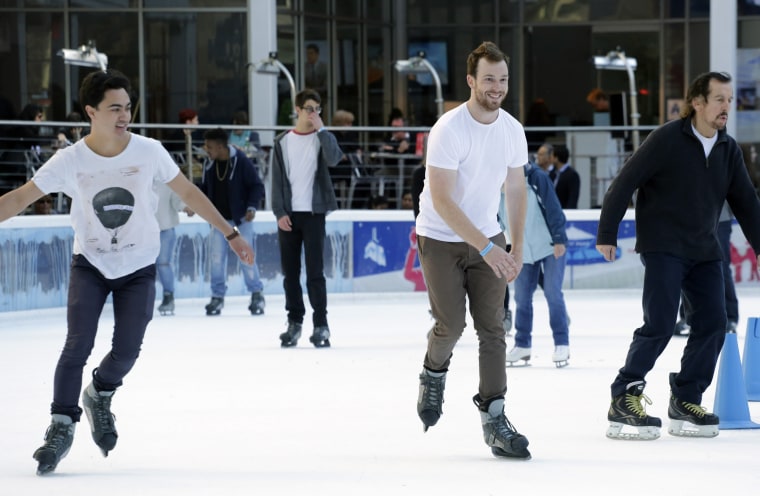 Ice cream vendors
Is there ever a wrong time to eat ice cream? If so, the off season would probably start now. Instead, Mr. Softee trucks are still cruising neighborhoods, and lines are still forming along the tubs of rocky road.
Homeowners and landlords
Normally, this time of year means a spike in utility bills for people who own houses and apartments. Not having to adjust the thermostat can save hundreds of dollars in oil, gas and electricity.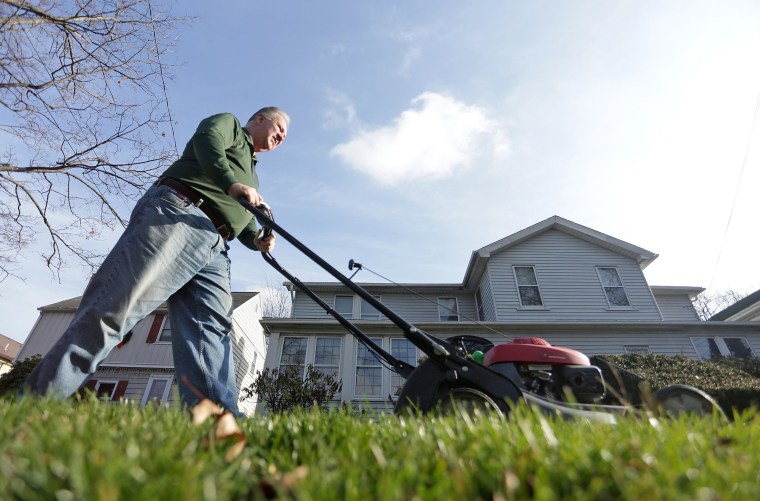 Outdoor workers
Late December can normally be a rough time for crossing guards, campaign canvassers, construction workers and anyone else whose livelihood involves face time with the elements. They're smiling now.
Losers
Skiers
Typically, even if Mother Nature doesn't provide it, skiers can depend on slopes making their own snow. But that's been impossible for mountain resorts where temperatures aren't anywhere near freezing. For many, the season has yet to begin — which could mean steep financial losses.
Clothing retailers
It's a bad time to be in the business of selling warm coats and other cold-weather apparel that make up a bulk of holiday shopping purchases. People are too busy enjoying the sun — even though they know that it will get cold again ... eventually.
Hardware stores
The snowblowers, shovels and ice melt that fly off shelves this time of year aren't moving because nobody needs them, at least not yet.
Energy companies
If no one needs to turn on the heat (see above), the price of gas and electricity drops, which is bad news for utility companies. It remains unclear, however, whether anyone feels sympathy for them — despite the fact that a poor showing could hurt the country's short-term economic growth.