Several tornadoes touched down in California on Wednesday, the National Weather Service said.
NBC Bay Area chief meteorologist Jeff Ranieri said that there had been reports of four tornadoes and six funnel clouds in the region. Two of them were confirmed by the NWS. Tornadoes are a rarity in the Golden State.
One tornado was an EF-0 twister near Sacramento that damaged roofs, blew down fences and smashed windows, the NWS said. It left a path of damage about 200 yards long but there were no reports of injuries.
There was another tornado in Ordbend, in Glenn County, that was as yet unrated by the NWS but could be classed as an EF-1, according to Micheal Palmer, lead meteorologist at The Weather Channel.
"It's certainly unusual," he said. "You do not see that many tornadoes in California, although it's not complete unprecedented. The tornadoes which do occur are created by systems coming off the Pacific and are generally much weaker than those experienced by the Plains, as was the case here."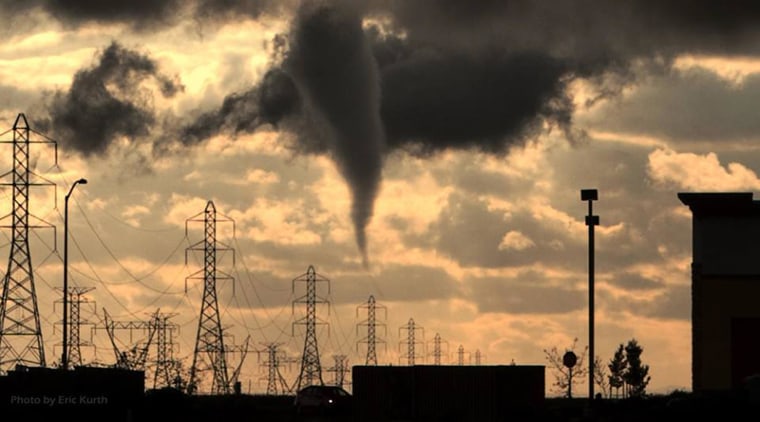 In a post just after 5 p.m. local time (8 p.m. ET) on its Facebook page, NWS Sacramento said: "Funnel cloud reports continue to come in from a storm near Willows, moving ESE about 10 MPH, about to cross I-5. Take cover if you are in the area!"