Publicity stunt, or the future of eating on the run?
Japanese juice maker Kagome on Thursday unveiled the "Tomatan," a hands-free tomato machine that will feature at this weekend's Tokyo Marathon. The device is a humanoid-looking backpack that can be loaded with six mid-sized tomatoes — enough, say the makers, to power runners through Saturday's race.
Kagome's Shigenori Suzuki said he will don the device in the three-mile fun run on Saturday. "Tomatoes have lots of nutrition that combats fatigue," he told the AFP news agency.
AFP added:
Tugging a tiny lever in the foot moves the arms to catch a tomato from the shooter. It then rotates the fruit over the runner's head and holds it in front of their mouth.
However, at 18 pounds it is less than practical. Suzuki won't be without assistance should anything go awry.
"I will run by his side carrying my tools, just like an F1 mechanic," said Nomichi Tosa of creator Meiwa Denki, admitting that "we focused mostly on its visual design."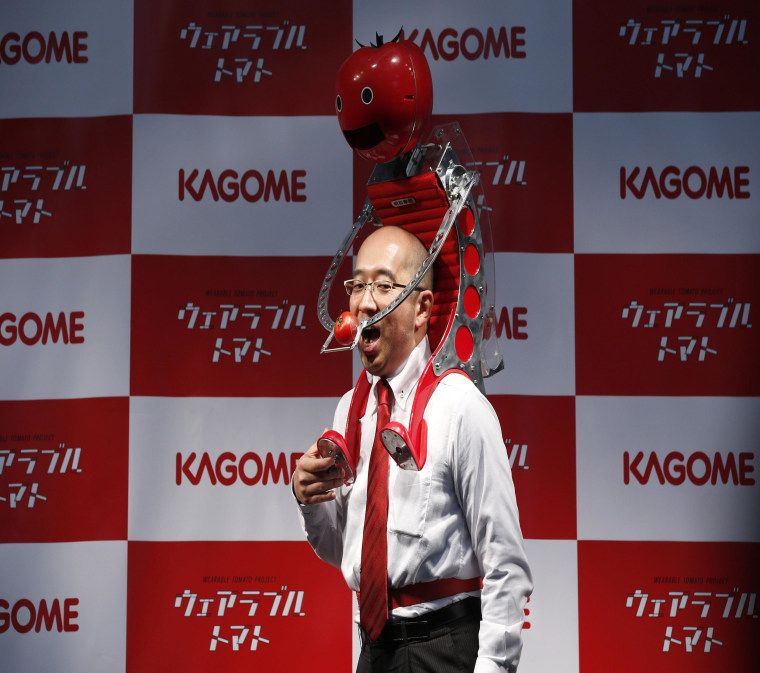 - Matthew Grimson