BERLIN — A 1914 watercolour by Adolf Hitler fetched 130,000 euros ($161,000) at auction in the German city of Nuremberg on Saturday, the auctioneers said. The buyer was a private person from the Middle East who attended the sale in person, said Kathrin Weidler, head of the auction house. She said there had also been inquiries from Asia and America.
The painting, entitled "Standesamt und Altes Rathaus Muenchen" (Civil Registry Office and Old Town Hall of Munich), is one of about 2,000 works that Hitler painted between about 1905 and 1920 as a struggling young artist. Asked before the auction whether it was tasteless to auction the Nazi dictator's works, generally considered to be of only limited artistic merit, Weidler said complaints should be addressed to the sellers — two unidentified German sisters in their 70s. Weidler said the vendors had decided to donate around 10 percent of the proceeds to a charity that helps disabled children.
Weidler said the original handwritten bill of sale, dated Sept. 25, 1916, had come with the painting and was a rarity for Hitler's art. That also explained the relatively high selling price, she said. But that has raised doubt among critics about the painting's provenance. They recall how hoaxer Konrad Kujau used supposed certifications of authenticity to trick some historians when he marketed what proved to be bogus "Hitler Diaries" in 1983.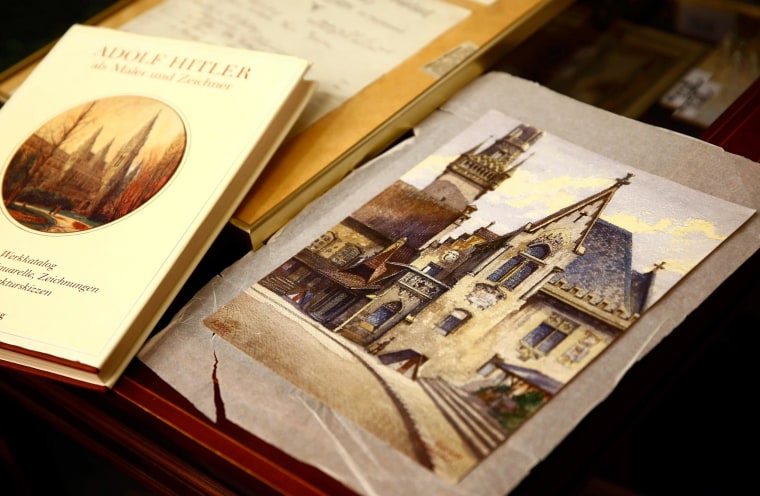 In-Depth
- Reuters