Pakistani human rights lawyer Asma Jahangir died from a heart attack on Sunday. She was 66 years old.
Jahangir was one of the most vocal critics of the Pakistani military regime. Her advocacy against the Pakistani government landed her in jail multiple times and even led to death threats.
The Inter-Services Intelligence laid out a plot for her death, which was discovered by U.S. intelligence in May 2012 and first reported by The Washington Post. ISI is a Pakistani intelligence agency that has been accused of widespread killing and torture.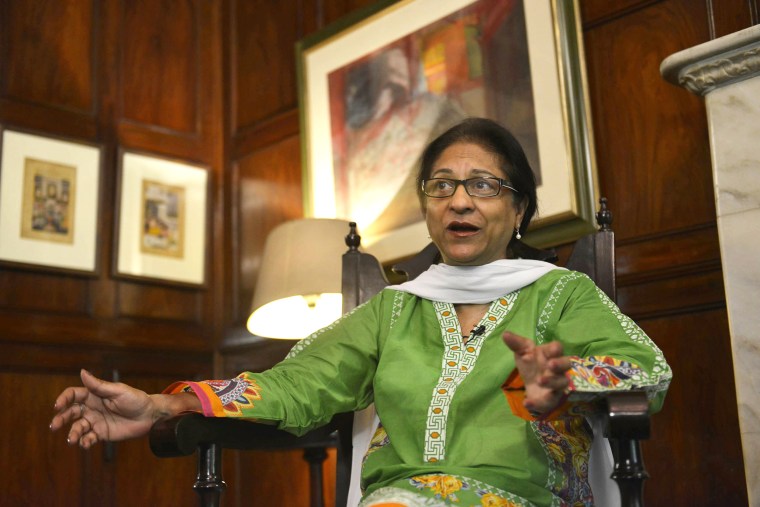 She was jailed in 1983 for participating in a movement to seize fundamental human rights during the military regime. She held multiple positions as a U.N. Special Rapporteur and the chairperson of the Human Rights Commission of Pakistan.
In her career as a lawyer, Jahangir took on religious and gender-based discrimination cases, defending religious minorities and women from injustice. She also ardently sought fairer employment conditions for brick kiln workers in Pakistan, according to the Global Commission on Drug Policy.
In 2010, Jahangir became the first woman elected to join the Supreme Court Bar Association of Pakistan, the country's most influential council in upholding the rule of law.
Among those who commented on her passing was fellow human rights activist Malala Yousafzai, who expressed her sadness in a tweet. Yousafzai said she met Jahangir for the first time at Oxford, where she is a student, just a week before her passing.