CAIRO — A bombing at a chapel adjacent to Egypt's main Coptic Christian cathedral has killed 25 people and wounded another 49 during Sunday mass.
Most of the victims are thought to be women and children.
The blast took place as the mass being held in the chapel was about to end and coincided with a national holiday in Egypt marking the birth of Islam's Prophet Muhammad.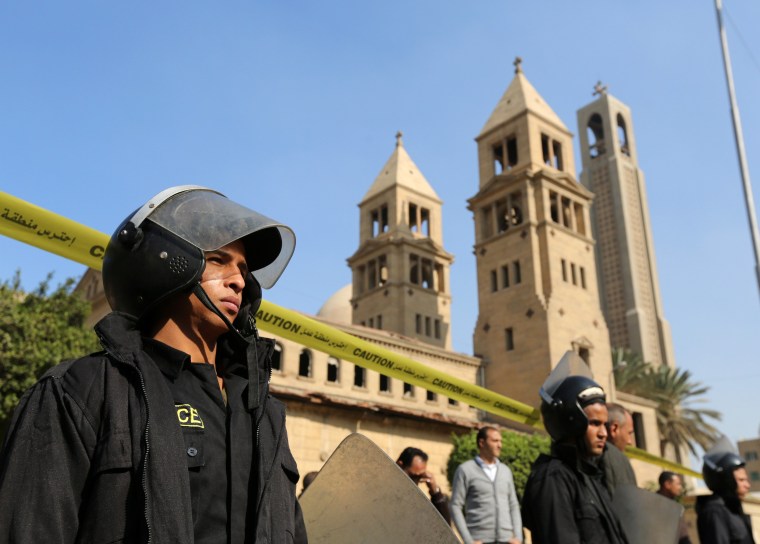 Egypt's official MENA news agency said an assailant lobbed a bomb into a chapel close to the outer wall of St Mark's Cathedral, seat of Egypt's Orthodox Christian church and home to the office of its spiritual leader, Pope Tawadros II, who is currently visiting Greece.
The Egyptian Government has declared three days of mourning.
Related: Emergency Crews Respond to Scene of Egypt Church Bombing
Pope Tawadros II, spiritual leader of Egypt's Orthodox Church, cut short a visit to Greece to return to Cairo after the blast
The attack came two days after another bomb in Cairo killed six police officers, an assault claimed by a group that authorities say is linked to the outlawed Muslim Brotherhood.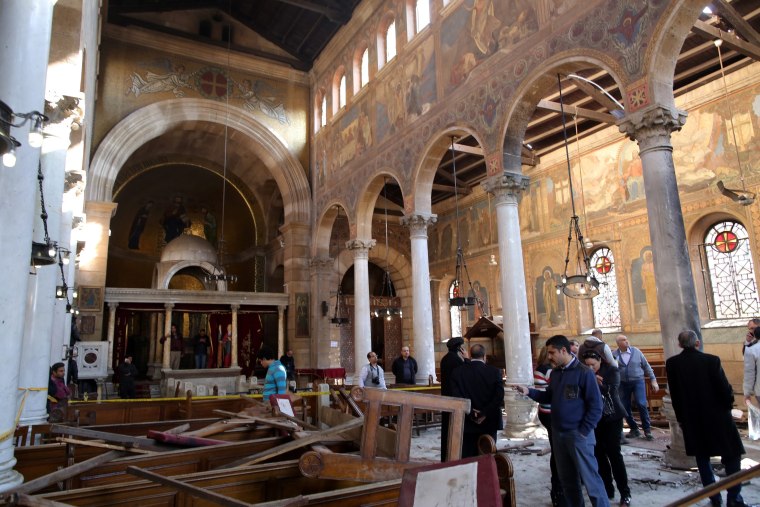 "I found bodies, many of them women, lying on the pews. It was a horrible scene," said cathedral worker Attiya Mahrous, who told Associated Press that he rushed to the chapel after he heard the blast.
There was no immediate claim of responsibility for Sunday's attack, which has drawn a flurry of condemnations by government and religious leaders. Egypt's Christians account for about 10 percent of the country's 92 million people.
A crowd of several hundreds gathered outside the cathedral to condemn the attack, as scores of policemen sealed off the area.