ONE, the anti-poverty charity co-founded by Bono of U2 and Bobby Shriver of the Kennedy political dynasty, has apologized for what it described as several years of bullying at its South African office.
The charity issued the apology as The Mail on Sunday, a British tabloid, was preparing to report that employees at the charity's Johannesburg office claimed to have been "subjected to a 'toxic' culture of bullying and abuse."
ONE said it couldn't corroborate some of the claims in the article, including comments attributed to a married employee whom The Mail on Sunday quoted as saying she felt pressured to have sex with a member of the Tanzanian Parliament. But in a statement dated Friday, it said its own investigation had uncovered evidence of "unprofessional conduct" at the Johannesburg office from late 2011 to 2015.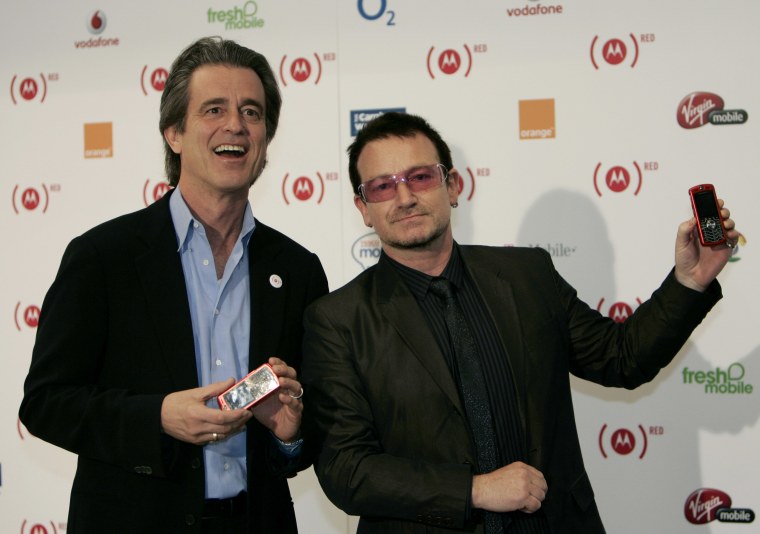 "Staff were called names, and some said their manager put them to work on domestic tasks in her home," said Gayle Smith, the charity's chief executive. She described the behavior as "bullying and belittling of staff."
Smith said the investigation found that the charity's management failed to adequately address the behavior or to properly inform its board of directors, who include former British Prime Minister David Cameron; Sheryl Sandberg, chief operating officer of Facebook; Tom Freston, a co-founder of MTV and former president of Viacom; former U.S. Treasury Secretary Larry Summers; and Republican former Sen. Kelly Ayotte of New Hampshire.
"We do not discount any allegation — we investigate them and will continue to do so should others arise," Smith said.
The Mail on Sunday reported that Bono had personally apologized, quoting him as telling the newspaper: "I hate bullying, can't stand it. The poorest people in the poorest places being bullied by their circumstance is the reason we set up ONE."
NBC News hasn't verified elements of The Mail on Sunday article beyond what ONE confirmed in its statement. Smith said the charity would share the results of its investigation with the Charity Commission for England and Wales, a government watchdog agency.
Bono, whose real name is Paul Hewson, and Shriver founded ONE in 2004 to "end extreme poverty and preventable disease, particularly in Africa." Shriver is the son of the late Eunice Kennedy Shriver and a nephew of the late President John F. Kennedy, the late Sen. Edward Kennedy and the late U.S. Attorney General Robert Kennedy.
In addition to Johannesburg, ONE has offices in Washington, D.C., New York, London, Brussels, Berlin, Paris, Ottawa and Abuja, Nigeria. None of those offices was implicated in the Mail on Sunday report or the charity's statement.