LONDON — Thousands of travelers suffered more chaos and cancellations Sunday as British Airways struggled to return to normal after a global IT crash sent its operations into meltdown.
The airline said in a statement Sunday night that it was able to operate a full schedule at Gatwick Airport, south of London, and almost all of its scheduled long-haul flights at Heathrow Airport in London. But it blamed "knock-on effects of Saturday's disruption" for forcing to reduce Heathrow's short-haul schedule.
Police were guarding the doors of Heathrow's Terminal 5 on Sunday, turning away travelers unless they were within 90 minutes of their scheduled departure.
Air industry experts have warned that it could take days for services to fully return to normal and clear the backlog.
"We are extremely sorry for the significant levels of disruption caused to customers and understand how frustrating their experiences have been," British Airways said in a statement late Saturday.
Some passengers complained that the airline wasn't providing enough information amid the severe service disruption.
British Airways Chief Executive Alex Cruz apologized Saturday to customers on social media. He said the problems seemed to stem from a power supply issue and said there was no evidence of a cyber attack.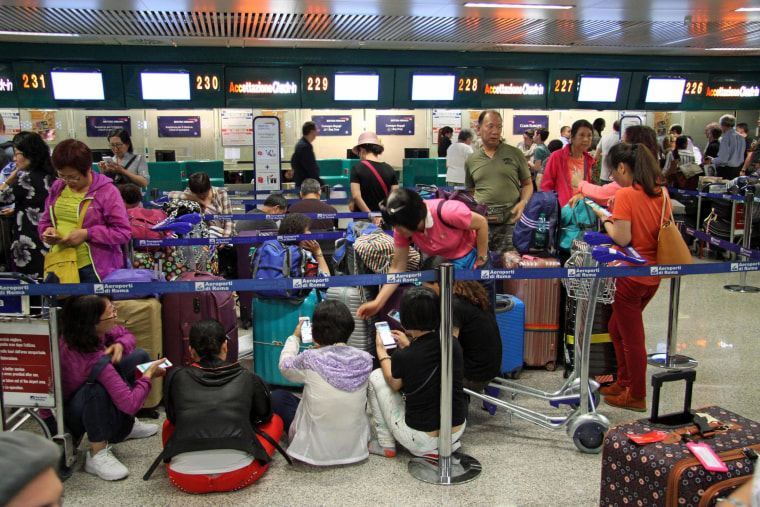 The problems came on a particularly busy weekend in Britain, with a public holiday on Monday and many children starting school mid-term breaks.
The system failure comes after a series of similar IT troubles for the British flag carrier, which is part of a transatlantic joint venture with American Airlines. Earlier this month, the British Airways website was offline for many hours, while its new "FLY" check-in and flight management system has also suffered major outages.