BEIJING – With tensions already high between China and its many South China Sea neighbors, Beijing could further strain relations with news that it is considering developing one of its installations there into an artificial island that could serve as a hub to project its military power.
In a story printed in Hong Kong's South China Morning Post this past weekend, a Professor Jin Canrong of Beijing's Renmin University was quoted as saying that a proposal had already been submitted to the Chinese central government that would significantly expand an isolated installation in the Spratly Islands.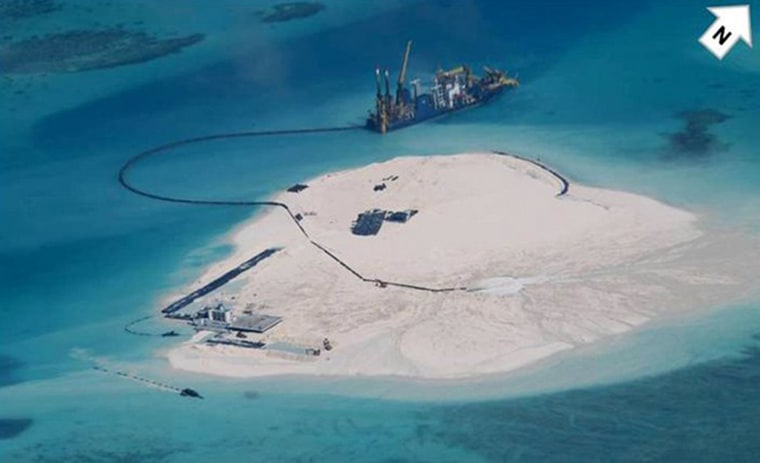 That installation, located in the hotly contested Fiery Cross Reef – which China, Vietnam and the Philippines all claim – is already home to a Chinese observation post which provides logistical support for Chinese military assets in the region. In the article, Li Jie, a naval expert at the Chinese Naval Research Institute explained that the expansion plans could possibly include the construction of an airstrip and port.
If the proposal is approved, such facilities would provide China with a stronger hub from which to project its naval and air strength over other claimants in the region. In the last year, China has more aggressively pursued its claims in the region, reportedly starting construction of an airfield on an island claimed by the Philippines and most recently moving an oil rig into waters within Vietnam's 200-nautical-mile exclusive economic zone.
Beijing's moves infuriated both countries and led to anti-China protests. The demonstrations in Vietnam turned into deadly rioting that forced China to evacuate thousands of their citizens from the country last month.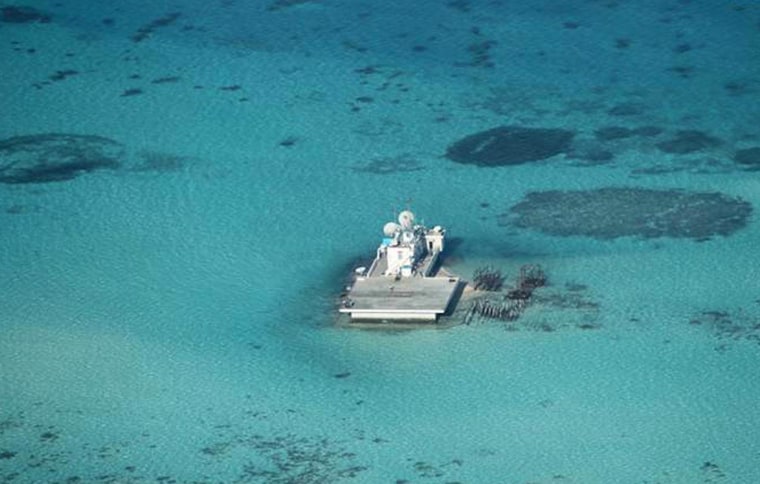 Both countries have fought back by pulling a variety of levers that have in turn angered Beijing. The Philippines has filed an arbitration case under the United Nations Law of the Sea against Beijing's territorial claims in the South China Seas, while the Vietnamese navy has been butting heads with the Chinese, with reports of hundreds of ship-to-ship collisions occurring in recent weeks.
Worst of all for Beijing perhaps, both countries have cozied up closer to the United States, with military ties between all three countries warming up considerably this year alone.
This past April, during his last Asian tour, President Barack Obama announced a new 10-year defense pact with Manila that would see more U.S. troops operating from Philippine military bases.