/ Source: Associated Press
GROSSETO, Italy — The Costa Concordia cruise ship captain gave his first court testimony Tuesday about the 2012 shipwreck off an Italian island that killed 32 people, saying he brought the liner close to shore as a treat to passengers and as a favor to a crewmember. Francesco Schettino denied taking the route near Giglio island to impress a Moldovan dancer he had brought to the bridge. The woman has testified the two were lovers.
Schettino said: "I wanted to kill three birds with one stone" — pay homage to the island and a retired commander living there, give passengers another experience and do a favor for the maitre d', who was from Giglio. Schettino sat hunched behind a table while prosecutors questioned him at a theater, which has served as a courtroom. He is being tried alone on charges of manslaughter, causing a shipwreck and abandoning ship after five other defendants reached plea bargains. Schettino was granted a request not to have his image, and only his voice, broadcast during his testimony.
The ship hit rocks, creating a huge gash in the hull and forcing the evacuation of 4,200 passengers as the ship listed. Schettino's defense says no one died in the collision itself, but the failure of a backup generator and supposedly water-tight compartments that were flooded created problems during the evacuation.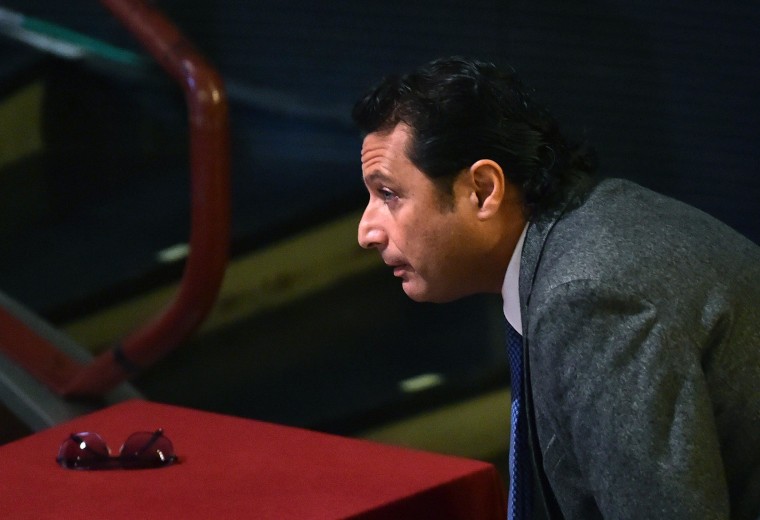 IN-DEPTH
- The Associated Press