Three dust devils tore through an elementary-school sports event in China, lifting one boy into the air and dropping him on the ground on Wednesday, according to local media and video of the event.
The student suffered minor head injuries and was taken to the hospital following the incident at Yuanquan Primary School, in China's northern Gansu province.
Chinese state-run broadcaster CCTV said the first dust devil measured between 100 and 130 feet in height.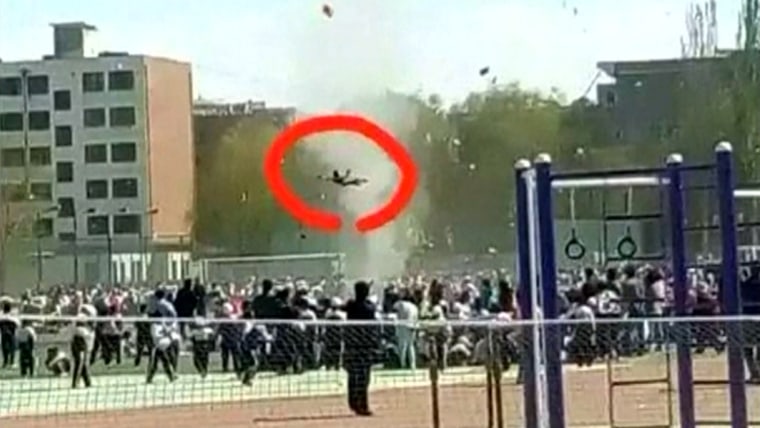 "We immediately started to evacuate the students. But in a very short time, the second round of the dust devil arrived," Fang Fang, a teacher at the school, told the broadcaster.
The second twister was larger still, and video footage showed debris being blown into the air as students tried to lie flat in the open area.
"We brought the short and thin children together to lie on the ground," Fang told CCTV.
The third whirlwind lifted the boy, whose age was not given.
"A huge whirlwind was suddenly formed at the center of the square, bringing a student into the air," Tong Ruiyang, a police officer at the Guazhou Public Security Bureau, told CCTV. "It was at least three meters high. I rushed to him and tried to catch him. But just in two or three seconds, the student fell to the ground."