When John Hemming first arrived in 1971 in the Amazonian state of Rondônia in Brazil, at the lower end of the Tapajós River, it was just weeks after the local Suruí people had initiated their first contact with the outside world.
Hemming, the English explorer and co-author of a seminal 1973 account, "The Tribes of the Amazon Basin," says he found communities of hunters living in small clearings amid the rainforest.
"They wouldn't let people into their village to see their women," he recalled.
But the guardians were unable to prevent the arrival of outside illnesses.
"Every single tribe in Brazil, sooner or later, has been hit by a disease they are not able to withstand," says Hemming, whose most recent book, "People of the Rainforest," charts the earlier exploration of the similarly remote Xingu territory by the Villas Boas brothers from São Paulo in the 1940s.
Full coverage of the coronavirus outbreak
Soon after that expedition encountered previously uncontacted peoples, an influenza outbreak wiped out roughly a fifth of the area's 1,500 indigenous people, before measles devastated them two or three years later.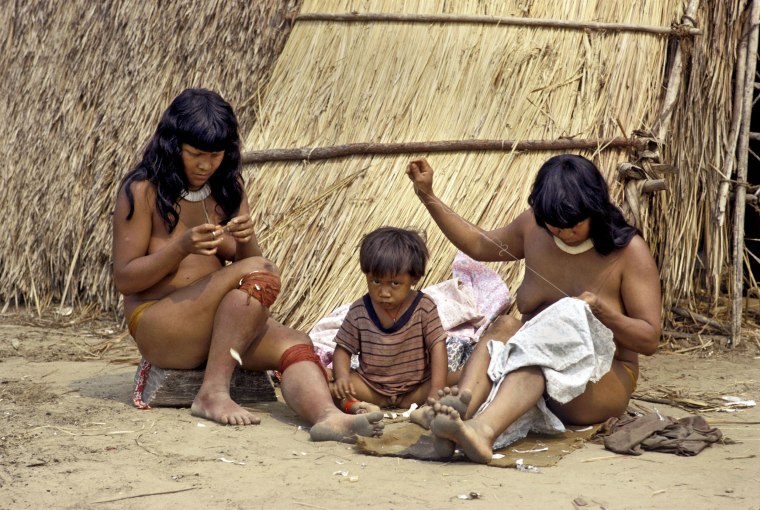 Experts and advocates for remote aboriginal communities not just in Brazil, but also elsewhere around the world, say they fear that geographic remoteness, an inability to socially isolate and poor access to health care might mean the COVID-19 pandemic could further imperil the existence of groups that survived earlier outbreaks.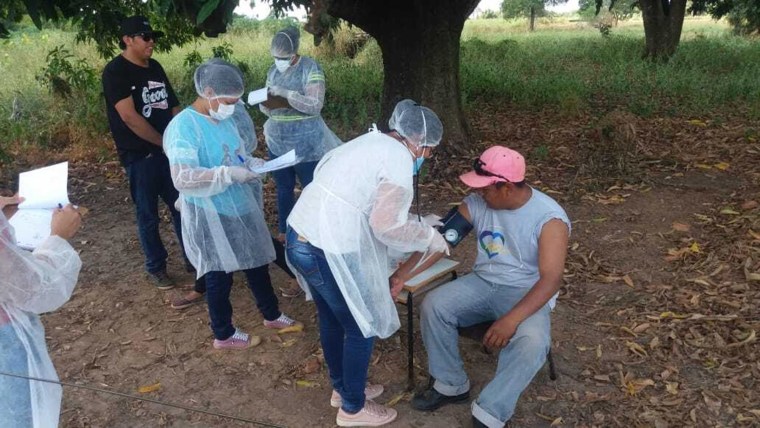 "The threat of COVID-19 in the Amazon to indigenous peoples and the peoples in isolation is a very real threat of possible ethnocide," says Leila Salazar-López, the executive director of the advocacy group Amazon Watch. "There are no adequate hospitals and resources available to treat the people or even provide emergency canoes or helicopters."
She points out that in the past few weeks, the reported infection numbers in Brazil's Amazonian states have grown exponentially, with several deaths recorded inside indigenous settlements, although none yet — to her knowledge — in the more remote villages.
This latest existential threat has once again prompted communities to barricade the entranceways to their lands — an attempt to prevent the spread of this disease. But Salazar-López says there are those who are "taking advantage of the situation" by continuing with activities that the Brazilian government of Jair Bolsonaro has done little to prevent, such as illegal logging and mining.
Download the NBC News app for full coverage and alerts about the coronavirus outbreak
The number of outsiders entering indigenous territory in Brazil has significantly escalated in the past couple of years, says Dr. Douglas Rodrigues, who heads the Xingu Project at the Federal University of São Paulo's Department of Preventive Medicine and has devoted the past 20 years to the medical health of indigenous groups in Brazil. "These illegal invaders are vectors for the introduction of COVID-19," he says.
"The history of the colonization of Brazil is full of episodes in which contagious diseases, especially viral diseases, caused great mortality and even the extinction of several indigenous peoples," he adds, saying he anticipates epidemics inside indigenous villages.
"Once again, due to their vulnerability, the Indians in Brazil may suffer disproportionately the consequences of the pandemic."
But Rodrigues and other medical experts say it is not necessarily a particular immunological vulnerability that increases the risk to such communities, in which members suffer from far higher-than-average rates of tuberculosis, diabetes and arterial hypertension.
Instead it comes down to medical comorbidities; close interpersonal interactions corresponding to communal living arrangements; external factors, such as a loss of habitat and resources leading to poor nutrition; and limited access to health care, according to Luis Sigal, an immunobiologist at Thomas Jefferson University in Philadelphia.
Sigal studies the behavior of viruses, including influenza and Ebola, at a molecular level and says there is not yet enough information about COVID-19 to clearly identify whether the immune systems of particular ethnicities are more susceptible than those of others to this coronavirus variant, nor why they might prove to be.
"While some hidden genetic differences could partially explain some of the differences," he says, "this is very difficult to disentangle from environmental factors."
The mortality statistics corresponding to earlier outbreaks among the region's native groups are sobering.
In the remote forests of Paraguay throughout much of the 1970s, bands of hunter-gatherers known as the Northern Aché made their first contacts with the outside world.
Within two years of those contact events, 38 percent of the known population had perished from respiratory diseases contracted from outsiders, says Ana Magdalena Hurtado Arenas, a professor of global health, human origins and evolutionary public health at Arizona State University. Over the past four decades, she has spent long periods of time with indigenous groups in Paraguay, Peru, Venezuela and Panama, examining mortality rates and immune systems.
Roughly 10 years after the Achés' first contact, Hurtado recorded that 18 percent of the population contracted tuberculosis from a single "super spreader" from 1987 to 1992. The frightening epidemiological encounter prepared her for a visit later to the hard-to-access Amazon basin region of Peru, and specifically a remote site inhabited by the Machiguenga people.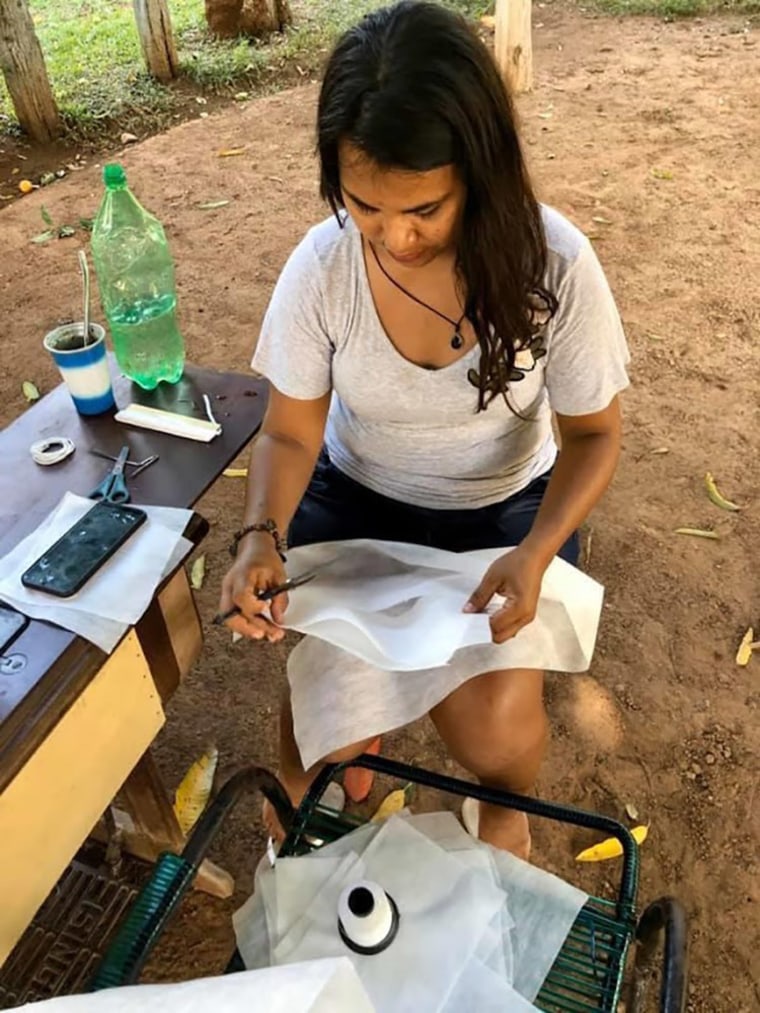 "When we got there, it was scary, because everybody was sick. All the adults were basically in bed with coughs, fever. It was a very horrific respiratory illness," she remembers.
A member of another group, the Yora, had traversed a mountain range and arrived in the area after coming into contact with some oil workers. He had unwittingly carried with him a respiratory pathogen that affected the airways of those it infected. "It was one of the scariest things I've ever experienced, seeing an entire population of adults possibly dying," Hurtado says.
She requested an airdrop of injectable penicillin from the Peruvian government agency responsible for indigenous settlements, via a missionary plane, but she says her request was denied. "'Nature will take its course, we shouldn't be interfering,'" she remembers being told.
"There's a long history in Latin America, in indigenous groups, of being decimated by respiratory epidemics," Hurtado says. "That's what usually kills them, what usually pushes them to extinction."
But the coronavirus menaces similar groups on many other continents, too, according to Fiona Watson, advocacy and research director at Survival International, a nongovernmental organization devoted to the protection of indigenous rights. She cites the example of India, where tribal communities have been "dumped in appalling resettlement camps" following their eviction from ancestral lands that have turned into designated tiger reserves. The poor sanitation and inability to self-isolate at these camps mean the people are "sitting targets for diseases like COVID-19," she says.
Galina Angarova, who belongs to the Buryat indigenous people from the Lake Baikal region in Russian Siberia, is the executive director of another long-established advocacy group, Cultural Survival. She says that, beyond the grim potential of large-scale mortality, one of her major fears is that if this virus that seems to afflict the elderly does reach isolated groups, it could have a devastating and lasting impact on the world's cultural heritage, too.
"A lot of communities will be simply obliterated," she says tribal leaders around the world have told her, and they have expressed particular concern for older generations, treasured as the repositories of a group's traditional knowledge and information. "They are our walking libraries, our encyclopedia, and if that's lost, we're losing part of our history."