Former U.S. Representative Melvin Jay Reynolds had pornography charges against him dismissed by a Zimbabwean court on Friday, but his deportation was nonetheless ordered after he pleaded guilty to staying in the southern African country on an expired visa.
The 62-year-old was given the choice between a $100 fine or five days in prison by magistrate Tendai Mahwe at the court in the country's capital Harare, according to the state-controlled newspaper, The Herald. He will still be held in prison while immigration authorities process his deportation papers.
His lawyer Arthur Gurira told the court the former Illinois congressman had suffered a mild stroke earlier this year, before pleading that state prosecutors had not sought written authority from the prosecutor general to try the former Illinois congressman on pornography charges.
Reynolds denied having nude pictures and videos of women and men having sexual intercourse on his mobile phone.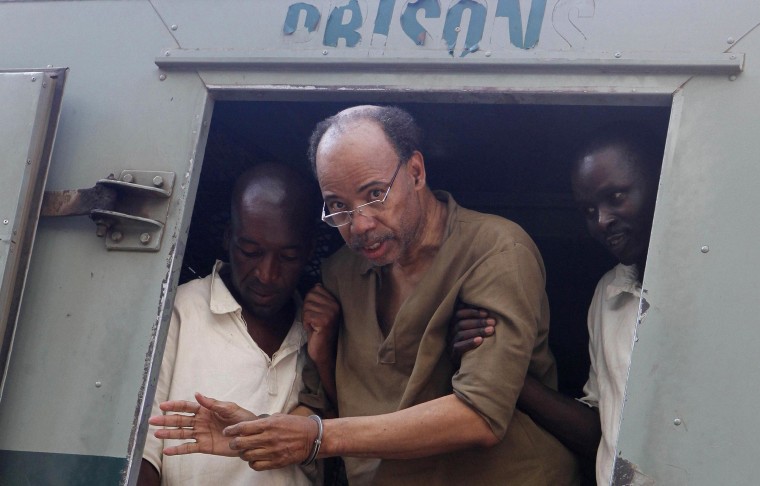 "This makes the actions of the state null and void," Gurira said, as Reynolds, who wore a khaki prison shirt and shorts, followed proceedings from the dock. The Magistrate agreed, dismissing the charges.
Reynolds, an Illinois Democrat, resigned from his congressional seat in 1995 after he was convicted of 12 counts of statutory rape, obstruction of justice and solicitation of child pornography. Later attempts to resurrect his political career failed.
The former Rhodes scholar, once a fast-rising star in the U.S. Democratic party had recast himself as a champion of U.S. investment in Africa in recent years.
Reuters and The Associated Press contributed to this report.