MAINZ, Germany — No matter how much you like pretzels, this is one baked product you do not want to eat. Archaeologists have unearthed a 250-year-old pretzel in Germany's southern state of Bavaria — possibly the oldest example of the knotted dough ever found in Europe.
"It is an archaeological sensation," Silvia Codreanau-Windauer, from the Bavarian State Department of Monument and Sites, told NBC News. "In my 30 years in the business I have never found an organic object."
During excavations in the city of Regensburg last summer, she also found several rolls, croissant-shaped dough and other pretzel fragments. Carbon dating showed the pastries were made between 1700 and 1800. "The baked goods, which were typical for the religious fasting period, are very well preserved because they were originally burnt in the baking process," Codreanau-Windauer said.
Last year, the European Union added the Bavarian pretzel to its "protected origins" list, meaning only pretzels made in Bavaria can be sold under the name "Bayerische Brezn" (Bavarian Pretzel). In Regensburg, archaeologists also found parts of a wood house dating to 995 AD and the baseplate of the local gallows.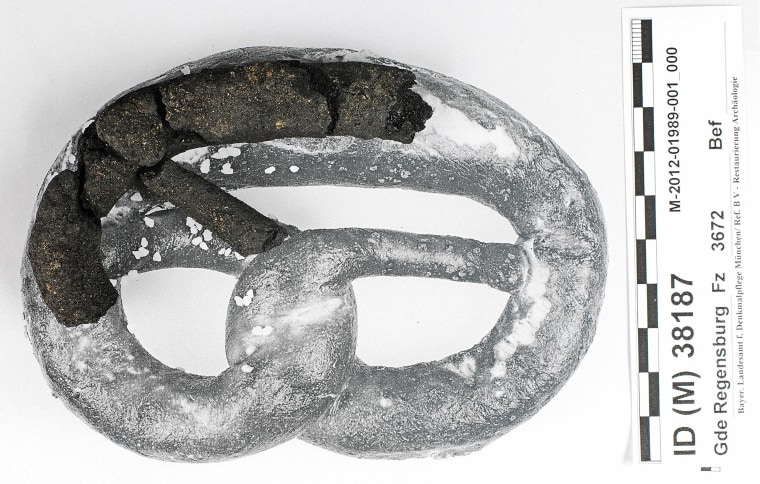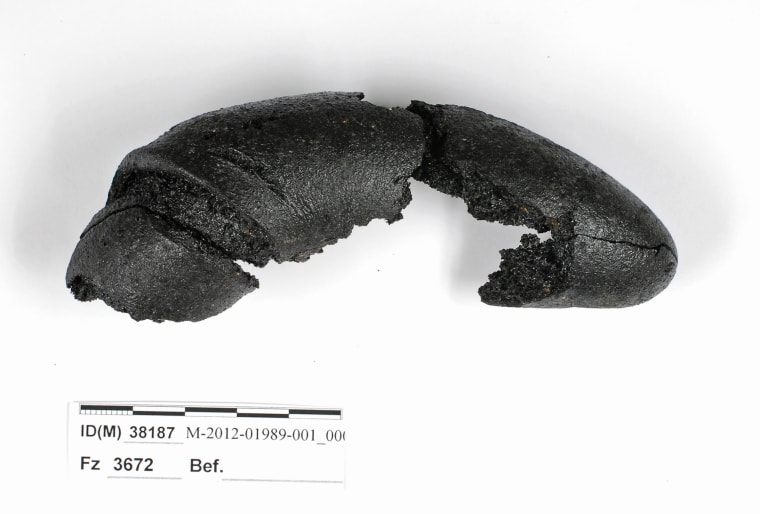 In-Depth
- Andy Eckardt