Take it from a former FBI agent who made a career out of busting art thieves: The reason crooks steal priceless paintings like the two Van Gogh works that were recently recovered in Italy is because they're priceless.
It's not because the thieves are smart.
"The true art in art theft is not in the stealing, it's in the selling," Robert Wittman, who led the FBI's Art Crime Team, told NBC News. "But when somebody steals a world famous painting, they quickly discover it's too famous to fence. And they're stuck with something they can't sell."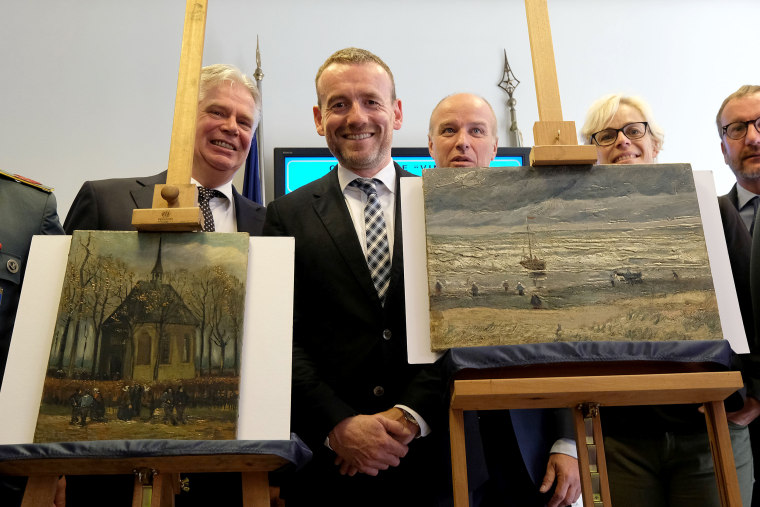 That is probably why, Wittman said, the Naples-based Camorra crime clan discovered to be in possession of the "Congregation Leaving the Reformed Church in Nuene" and "View of the Sea at Scheveningen" was still holding on to the paintings some 14 years after they were stolen from the Van Gogh Museum in Amsterdam in 2002.
"I guarantee you that the reason they were found is that somebody was trying to market them and the police found out," Wittman said. "They always have to come to market at some point."
So why do thieves persist in purloining Picassos and other well-known art when it's so hard to unload them?
"Criminals are better thieves than businessmen," said Wittman.
Also, the vast majority of art thieves bear zero resemblance to the dapper billionaire played by Pierce Brosnan in the heist movie "The Thomas Crown Affair," who has to get around high security at the Metropolitan Museum of Art in New York City to make off with a Monet.
"It's baloney," Wittman said. "There aren't any professional, top notch art thieves. The guys who stole the Van Goghs used a ladder to get inside the museum."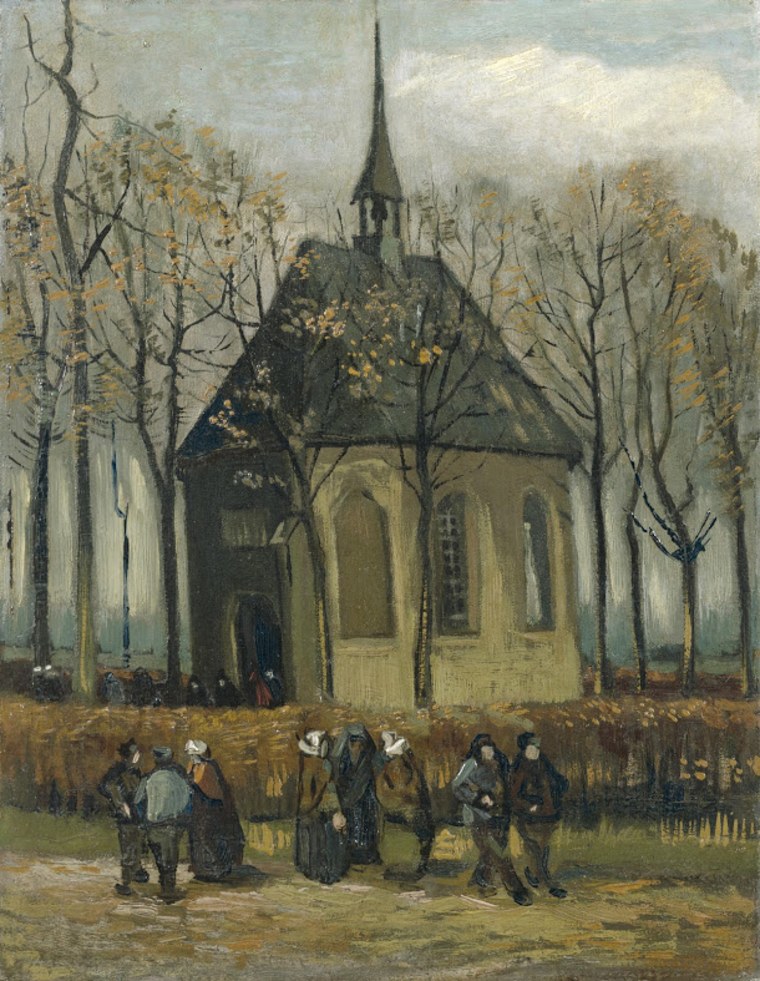 Anthony Amore agreed and he would know. For the last decade, he has been director of security at the Isabella Stewart Gardner Museum in Boston, which in 1990 became the victim of the largest art theft in history.
Two men posing as cops barged into the museum after it was closed, overpowered the guards, and made off with 13 pieces worth $300 million that have never been found.
"Art thievery is a short-sighted crime," said Amore, author of "The Art of the Con." "Thieves are certain they're going to make loads of money. Then it hits the press and they realize this is going to get them in trouble."
Amore said he is convinced that is the reason why the Rembrandt, Degas, Manet, Vermeer and other paintings stolen from his museum have not been recovered.
"My best guess is they're being held by somebody who can't figure out how to monetize them," he said. "We're offering a $5 million reward for the paintings. So as far as the thieves are concerned, we're the only game in town. But that means coming forward to us."
Security expert Anthony Roman said no reputable art dealer will touch hot goods like these — and even a black market dealer will think twice about trying to sell off a stolen Renoir, Modigliani or Gauguin.
"Art thieves often see this as a crime of opportunity," he said. "They may not have established networks for getting rid of the art."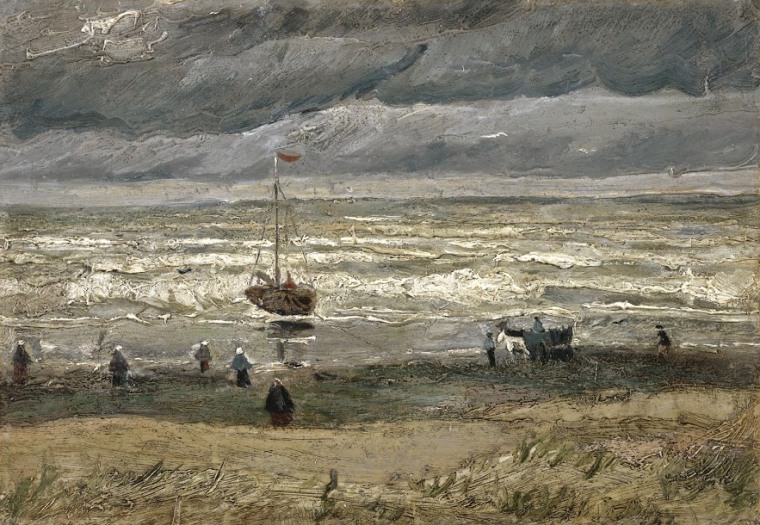 Stealing a Matisse is not like stealing a Mazda, said Syracuse University professor Robert Thompson, an expert on pop culture.
"It's such an irrational act," Thompson said. "When you rob a bank you spend the money. When you steal jewelry who pawn it off. When you steal a car you drive it. But what do you do with a famous stolen painting? You can't show it off like a status symbol."
Still, he said, "there's the glamour of stealing something there's only one of."
James Ratcliffe, director of the Art Loss Register, said art thieves are "mostly motivated by the perceived opportunity to take something of significant value."
"What people don't realize is that value doesn't exist when something is stolen," he said. "They're worth a tiny proportion of that on the black market, if anything ... Who's going to buy it? You can't put it on your wall."