BRCKO, Bosnia-Herzegovina — Hotels, hospitals and other facilities where rape and torture were used as weapons of war while Yugoslava splintered a generation ago are still functioning as if nothing happened.
A hospital in Brčko — which remains operational today — was among the places that witnessed horrific scenes during the ethnic conflict, which raged from 1992 until 1995.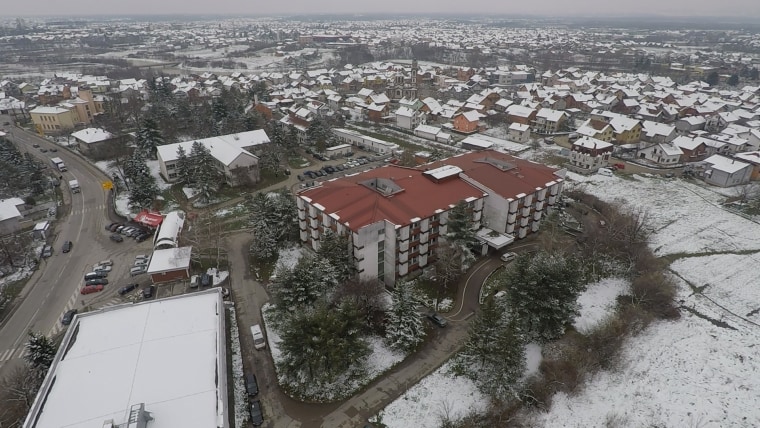 "I was raped every night," one victim who was a patient there in 1992 told NBC News, her hands trembling as she lit a cigarette. "It lasted more than a month."
Now aged 52, the woman didn't tell anyone about her ordeal until 2011. She recounted being raped by six or seven soldiers in succession, sometimes in her hospital bed.
"I went through all the terrible things," she recalled from an office just a few blocks from the hospital. "They pulled my teeth out, they beat me, they dragged me down the corridors. When the night came, I knew what would happen to me."
The Bosniak — or Bosnian Muslim — woman asked to remain anonymous, fearing retribution for speaking freely about her experience.
Between 12,000 and 50,000 women were raped during the Bosnian war, experts believe.
A 2001 ruling against three Bosnian Serbs by the International Criminal Tribunal for the former Yugoslavia declared systemic rape and sexual enslavement a crime against humanity for the first time.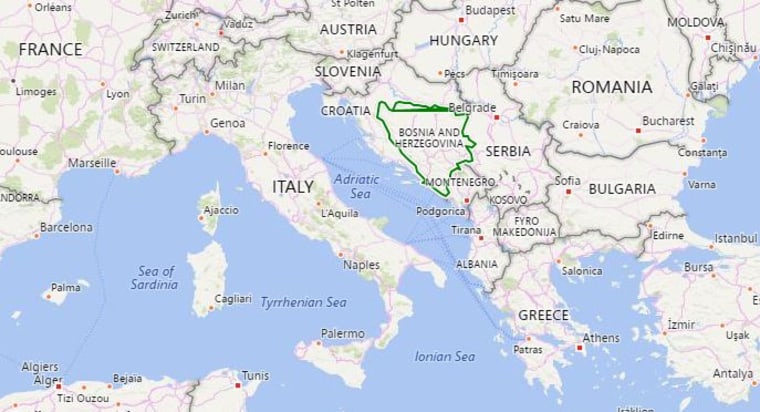 A group called "Žena žrtva rata" — or Association of the Women Victims of War — is fighting to have a memorial plate installed on the front wall of another war crimes site: the Vilina Vlas hotel and spa in Višegrad.
Bakira Hasečić, who is one of the organization's founders, said that based on interviews with survivors around 200 people were tortured there.
"Women were tied to beds with cables and raped and tortured," she said. "Often cries and screams could be heard from rooms."
Some women said they had been raped in a swimming pool at the complex.
On a recent morning, visitors sipped on coffees at Vilina Vlas' bar. Little at the hotel appears to have changed since those dark years.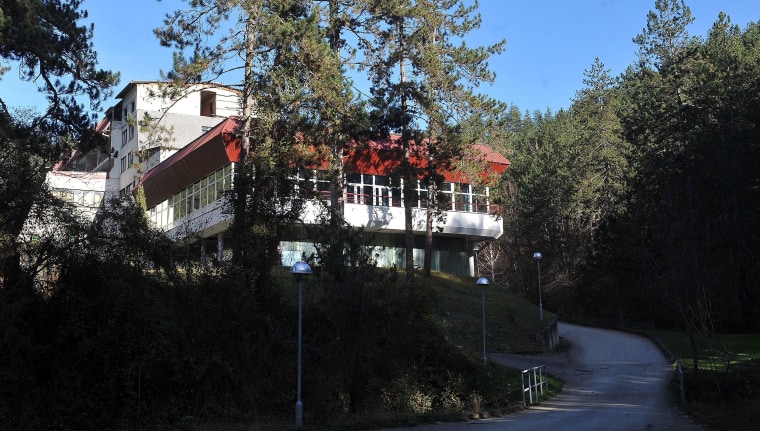 The Association of the Women Victims of War believes that even the bed frames are still the same today as when the rapes occurred.
"We believe that the place may be whatever it is, but it is important for future generations that it is marked a place of sacrifice of Bosniaks, a place of rape and sexual torture and murder," Hasečić said.
A worker at Vilina Vlas referred all questions to local officials. Repeated requests for comment by e-mail and telephone went unanswered by the mayor's office in Višegrad.
"If women don't talk, it is as if the crimes never happened and as if there are no culprits."
Dr. Branka Antić-Štauber is the president of the "Snaga Zene" association, which provides support to victims of the Bosnian war. She said many women who were raped or sexually assaulted during the conflict stayed silent for years due to fears of being stigmatized.
"If women don't talk, it is as if the crimes never happened and as if there are no culprits," Antić-Štauber said.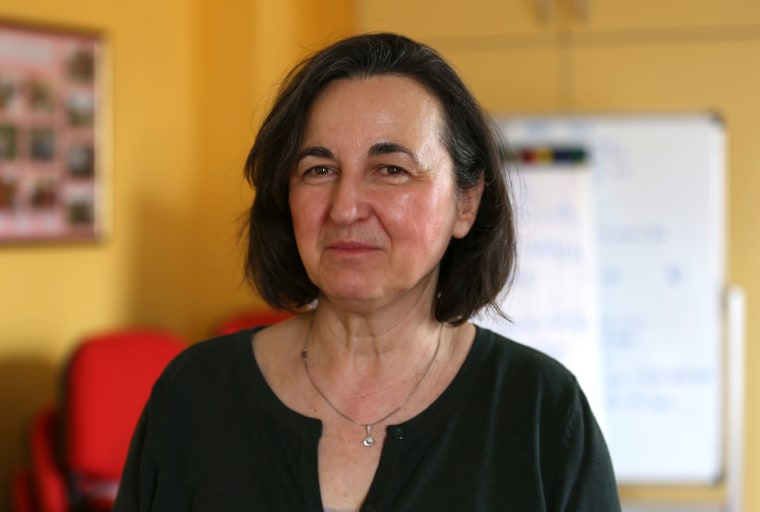 In group therapy sessions at the association, victims have slowly opened up. The woman who was raped at the hospital in Brčko joined them after trying to kill herself in 2011.
"I couldn't take it anymore and I had to talk about it," the victim said, adding that she now finds joy in tending to her small vegetable garden at her house on the outskirts of town.
However, she said a normal life feels beyond her reach.
Antić-Štauber said such a feeling is typical for women raped during the war.
"Most are unable to work. Many have difficulties sleeping and eating," she said. "They're practically paralyzed."
Today, her goal is to not only help the victims, but to also begin a larger conversation in the community.
"Young people need to know what happened," Antić-Štauber said.