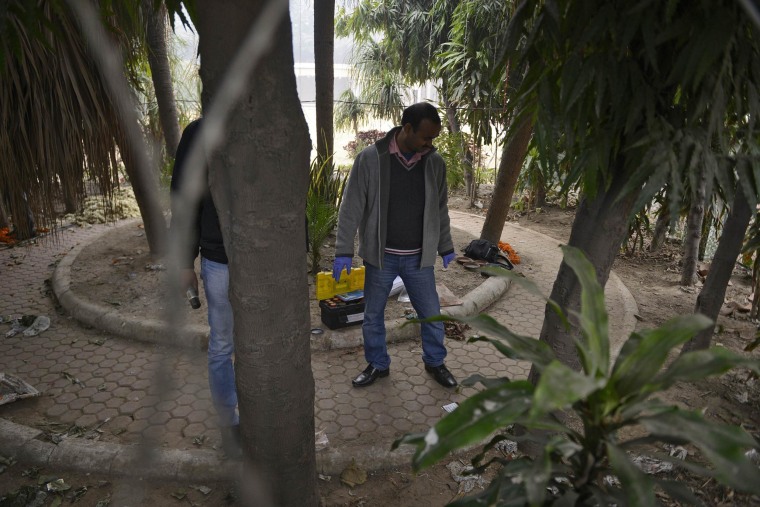 A Danish tourist told police she was gang raped, beaten and robbed after getting lost in the heart of the the Indian capital, New Delhi, officials said Wednesday.
"We are questioning a number of men in relation to the complaint which she filed with us," Delhi police spokesman Rajan Bhagat told NBC News.
The 51-year-old said she was attacked near Connaught Place in New Delhi - in the heart of the tourist district losing her way and asking for directions, he added.
He declined to say how many men were being questioned but Indian newspaper The Hindustan Times reported that six men armed with a knife carried out the attack.
The tourist who was robbed of her cash, iPad and telephone, refused a medical examination and has since left India to return to Denmark, Baghat said.
Danish ambassador Freddy Svane told Reuters there "is a case of alleged raped concerning a Danish citizen," but gave no further details.
Reuters contributed to this report.