A group of young Iraqis is organizing raves in the capital of Baghdad in an attempt to revive the nightlife in a city plagued by frequent deadly bombings.
The weekly rave, known as "Baghdad Party," is set up via social media and always changes venue, due to security concerns. Most of the party-goers are university students.
Party organizer Ahmed al Khafaji told Reuters he was motivated to host the parties after seeing the lack such spaces in Iraq.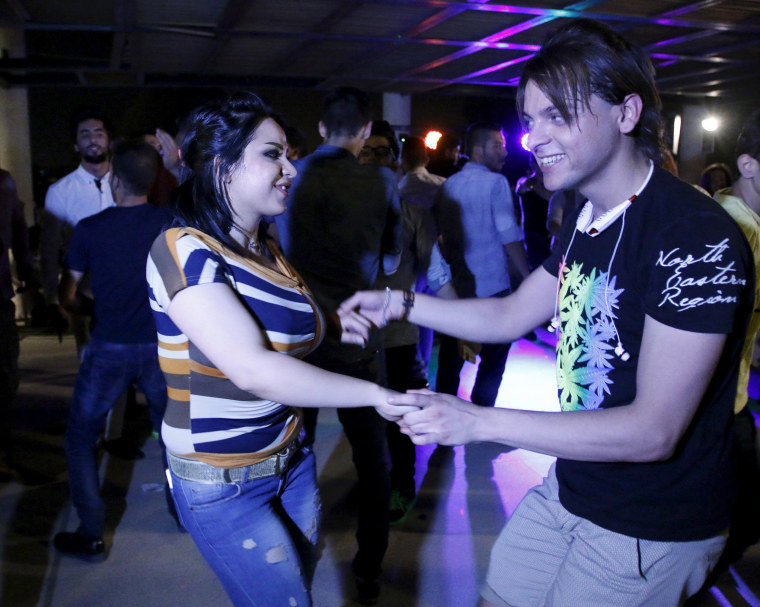 "I have been to such kinds of parties in many countries, but I miss such a thing in Iraq," Khafaji said. "I miss that kind of atmosphere, therefore I thought that I have to organize something similar here."
Revelers enjoy Western music and a lax dress code that lets men and women wear what they want for the night. The alcohol-free dance party kicks off at 7 p.m. local time and runs until midnight.
''Currently in Iraq we need these things, and as young people we need parties like that," said party-goer Nermeen Mohammed. "There are many things that are different from the usual parties we attend. There is a DJ and western music."
Young people at the rave said the event is their message of defiance against the bombings, blackouts and shootings that plague their city.
"As you see Iraqis love life and love such atmosphere, they love music and art," Khafaji said. "Thus, the sound of music will remain louder than the thud of car bombs and we will go on."