TOKYO — The extent of the deadly 6.5-magnitude earthquake that struck southwestern Japan became clear with the arrival of daylight Friday — showing collapsed homes and debris-strewn streets as the search for more victims continued.
Nine people died when homes collapsed — with most of the fatalities reported in the suburban town of Mashiki, located 9 miles to the east of the city of Kumamoto.
More than 800 others were injured by Thursday's quake, The Associated Press reported.
Related: Nine Dead After Powerful Earthquake Rattles Japan
Rescue workers overnight pulled out an 8-month-old baby from the rubble practically unscathed six hours after the initial temblor, according to the Kumamoto Prefectural Police.
Video released by the force shows the baby wrapped in a blanket, being passed off carefully from one rescue worker to another before reaching an ambulance medic.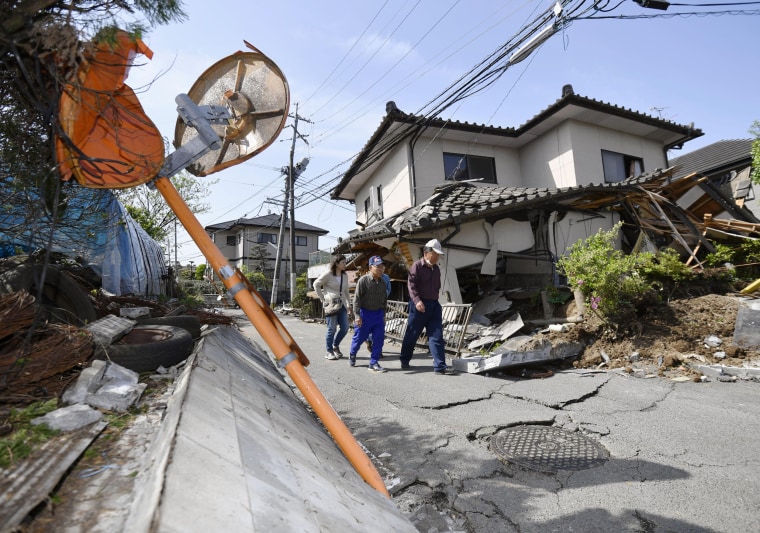 Aerial pictures on local newscasts showed images of several collapsed homes and many with roof tiles strewn on the ground.
The iconic Kumamoto Castle, which dates back to the 1400s, also sustained damage.
Elsewhere, an empty 6-car bullet train was seen derailed slightly from its tracks. According to its operator, the train was not carrying any passengers at the time. The conductor was unhurt.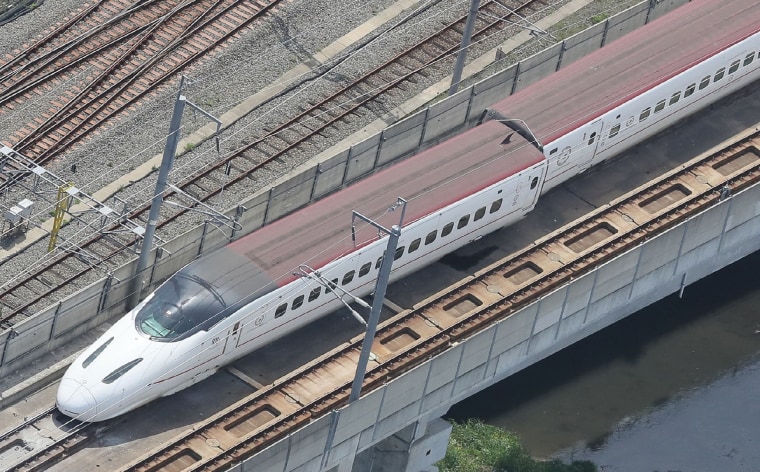 On Friday, Prime Minister Shinzo Abe chaired a disaster task force meeting in which he promised a thorough government response.
"We will continue to deploy as many personnel as possible to ensure the residents' safety and we have asked them to do their utmost in the rescue operations," Abe said.
The Japanese Meteorological Agency (JMA), said there were at least 124 aftershocks as of noon local time Friday — including another magnitude-6.4 quake just past midnight. More than 44,000 people spent the night in 505 designated evacuation centers throughout the city.
Gen Aoki, the director of the meteorological agency's earthquake division, warned "while the aftershocks have gotten weaker, it's only been half a day since the earthquake."
He added: "We believe the aftershocks will continue to rise and fall repeatedly, and we ask that people continue to be on their guard for any large tremors,."
Meanwhile, heavy rains were expected over the weekend. Taro Kono, the minister in charge of disaster management, said that "by the end of the day, we plan to have everyone who had evacuated outdoors to move to indoor facilities."