ROME — A Moroccan man has been arrested in connection with the attack on a museum in Tunisia that left two dozen people dead, Italian police said Wednesday.
Touil Abdel Majeed, 22, was detained in Milan's Gaggiano suburb after Tunisian officials issued an international warrant for his arrest, according to Italian counterterrorism police.
Tunisian authorities believe Majeed was involved in the "planning and execution" of the attack on the National Bardo Museum in Tunis on March 18, said Bruno Megale, chief officer of Italy's DIGOS anti-terror police unit.
Majeed was first identified by Italian authorities in February, after he arrived by boat along with 90 other migrants in the Sicilian port of Porto Empedocle, the police chief said.
He was issued with a deportation warrant, but at the time was unknown to authorities in his alleged connection to the Bardo shooting, Megale added.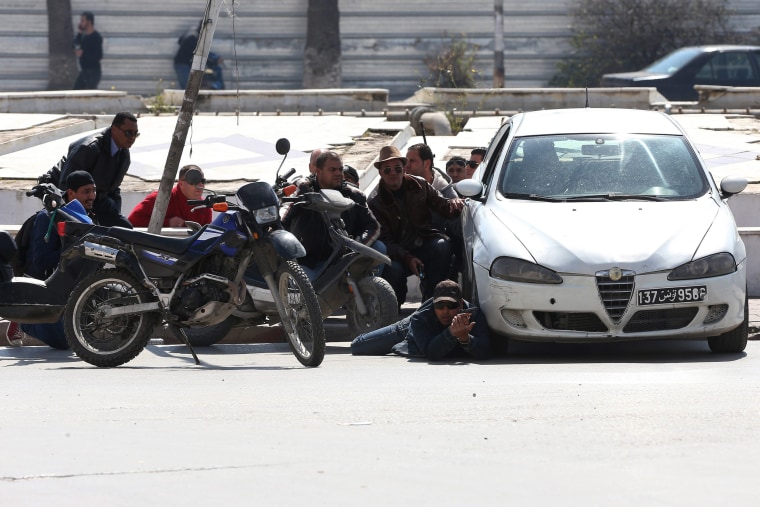 Majeed was staying in an apartment with his mother and two brothers. The suspect was being held at Milan's San Vittore prison.
The assault on the National Bardo Museum saw gunmen open fire on tourists, killing Japanese, Polish, Italian and Spanish nationals in the process, before two of the assailants were killed in a firefight with police.
Another suspect, named Khaled Chaieb, was killed along with eight others during an anti-terror operation a week later on the Tunisia-Algeria border. Chaieb, also known as Abou Sakhr Lokman, was believed to have links to al Qaeda 's North African arm.
NBC News' Alexander Smith contributed to this report.