A high-ranking North Korean diplomat has defected to South Korea, officials from the South said Wednesday.
Thae Yong Ho was the second-highest ranking official at the North Korean embassy in London and his defection marks one of the most prolific moves between the arch rivals.
His decision to switch sides was confirmed at a hastily arranged press conference by South Korea's Ministry of Unification.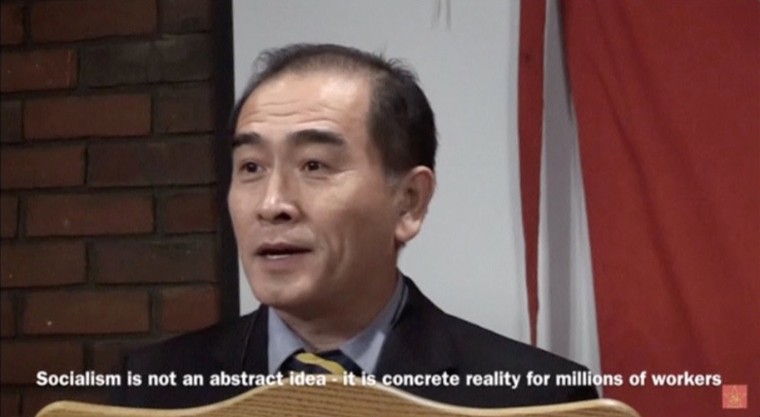 Thae, his wife and family were "now under the Seoul government's protection," spokesman Jeong Joon-hee said, according to the country's Yonhap news agency.
Jeong said the envoy defected because he was disillusioned with the authoritarian regime of Kim Jong Un, which has been accused of widespread human rights abuses.
The ministry also posted the information on Twitter.
Listed as a "minister" on a British government list of diplomats in the country, Thae was the highest-ranking official at the mission under Ambassador Hyon Hak Bong.
The North Korean embassy — situated in a nondescript semi-detached house in the west-London suburb of Ealing — did not respond to NBC News' request for comment.
South Korea — a key U.S. ally — is still technically at war with its northern neighbor after their conflict of 1950-3 ended in an armistice.