Poor President Obama. He recently joined location-based social networking service Foursquare and had to face a sad truth: He's not the mayor — the person who has checked into a location the most times — of the White House. Or even of the Oval Office.
In Obama's defense, it's not really his fault that he hasn't been crowned the ruler of these — or any other — locations. Not only is he brand new to Foursquare, but the account set up for him doesn't even enable him to become a mayor — or to properly check into any places.
You see, Obama's travels aren't logged by regular check-ins, but by "tips" posted to the Foursquare page created for and by the White House: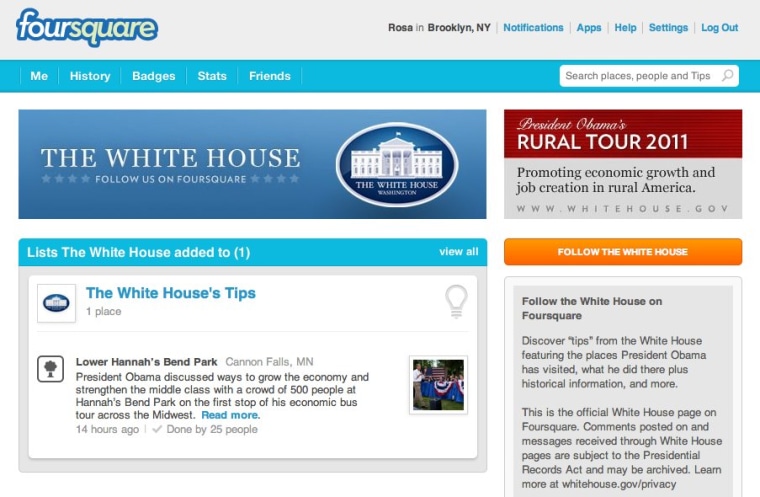 At least that's a solid excuse for Obama's lack of a Foursquare mayorship, right?
Oh, and in case you're wondering: The folks who've managed to check into the White House and the Oval Office the most times in the last 60-day period — and thereby become mayors of those locations — are Aya M. and Chris C., respectively.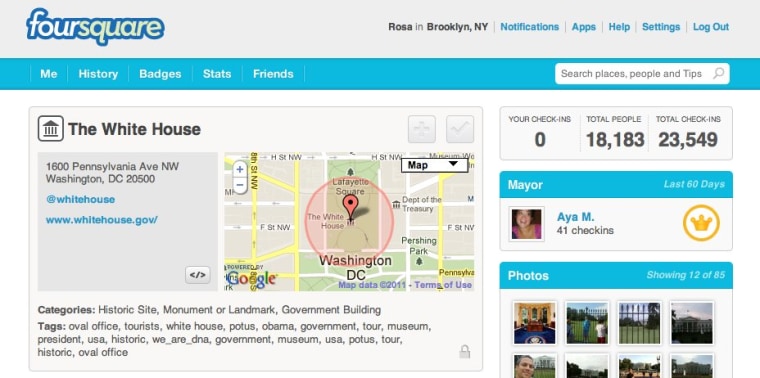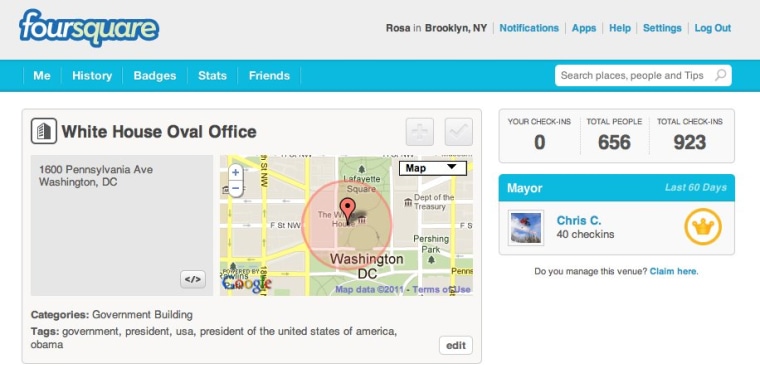 Related stories:
Rosa Golijan writes about tech here and there. She's obsessed with Twitter and loves to be liked on Facebook. Oh, and she can be found on Google+, too.