MAINZ, Germany — How many devastated, crying toddlers must there have been?
Police believe they have nabbed the so-called "Paddling Pool Slasher" who terrorized a German community by damaging the inflatable items with knives for nearly 7 years.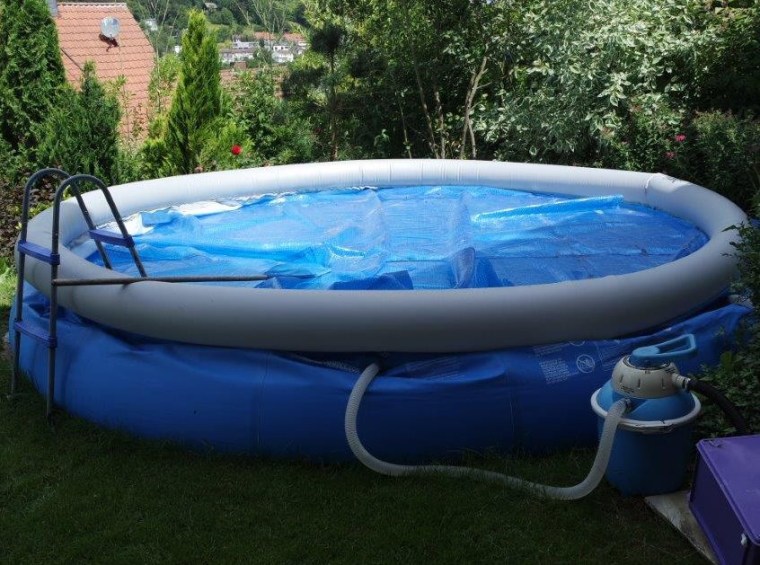 A 27-year-old suspect was questioned following an "extensive" police investigation involving "numerous eyewitness accounts," authorities said.
Officials said the suspect admitted to damaging between 20 and 30 plastic pools in the Muennerstadt area of Bavaria. Local media dubbed him the "Paddling Pool Slasher."
"The man stated that he did not plan the attacks and that he acted spontaneously," police spokesman Bjoern Schmitt told NBC News.
His motive? "Just for fun," police quoted the suspect as saying.
Officials also confiscated several blow-up plastic mattresses from the suspect's home, which had apparently been stolen during his slashing sprees. "We cannot rule out that the man has some kind of fetish," Schmitt added.
In a statement, police suggested that the complex investigation will take time and that "it is not improbable that copycats were also involved."
The suspect has not yet been charged.