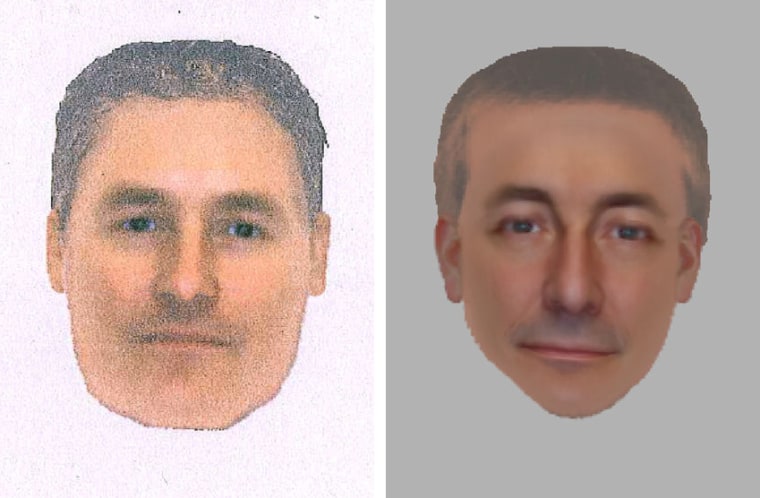 LONDON -- Police said late Monday they were "extremely pleased" after a television appeal about the disappearance of British girl Madeleine McCann that prompted two separate tipoffs giving the same name for a suspect.
More than 300 calls and 170 emails were received from viewers after the BBC aired a reconstruction about the girl, who vanished from her parents' vacation apartment when she was three years old.
Two witnesses independently provided police with the same name in response to a computer-generated image shown on the broadcast, Detective Chief Inspector Andy Redwood said during the show.
The image represents a man seen carrying a child towards the beach near the the Praia da Luz resort in Algarve, Portugal, where Madeleine went missing at around 10 p.m. local time on May 3, 2007, London's Metropolitan Police said in a statement.  
The suspect is described as being white, aged in his 30s, with short brown hair, of medium build, medium height and clean shaven, cops added.
"We are extremely pleased with the response," Detective Chief Inspector Redwood said. "We will now take the time to follow up these lines of inquiry."
"Our appeal continues and later today I will be travelling to Holland, and tomorrow Germany, to continue the appeal for information," he added. "Madeleine remains at the heart of everything we do and I will continue to update the McCann family as more information is received by the incident room."
Portuguese police closed the investigation in 2008, but after two years of reviewing case documents, London cops reopened the case which has transfixed Britain in July, saying there was a good chance Madeleine was still alive.
For years attention was focused on a man whom a friend of the McCanns said she saw carrying a small girl near the McCanns' apartment but investigators said they had effectively ruled out this sighting. 
Instead Metropolitan Police released new descriptions and electronic images Monday of a different man, saying the man who was seen carrying the girl is now believed to have been a resort guest who likely had nothing to do with Madeleine's disappearance.
In an earlier interview on the BBC program "Crimewatch," DCI Redwood said  the resort where the McCanns were staying on vacation had a nighttime child-care center where eight families that week were boarding 11 children. He said investigators had tracked down the families — one of which told them that they believed they were seen taking their daughter to the child-care center for the night.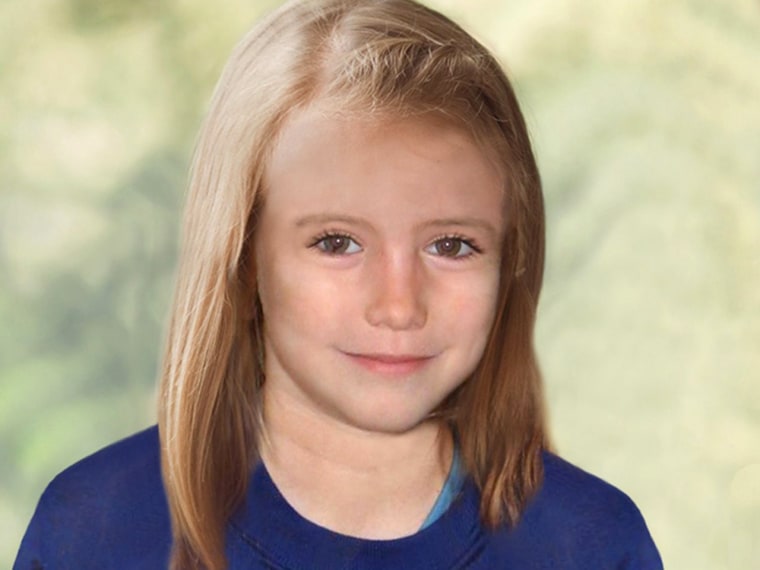 "I would say it was a revelation moment," Redwood said.
Madeleine's parents, Gerry and Kate McCann, put Madeleine and her twin siblings to bed about 8:30 p.m. in May 3, 2007, and went to have dinner with friends at the resort's tapas bar.
Because Kate McCann reported that she'd discovered that Madeleine was missing at 10 p.m., the investigation has focused on events that might have occurred during that 90-minute window, when the man carrying the child was spotted by one of the McCann's friends, Redwood said.
With that man now largely ruled out, police have widened the timeline they're examining, Redwood said, and in the last few months they have opened two other investigative trails.
"We're able to allow the clock to continue moving forward and allow things that have not been quite as significant or received quite the same degree of attention to be the center of our focus," Redwood said on "Crimewatch."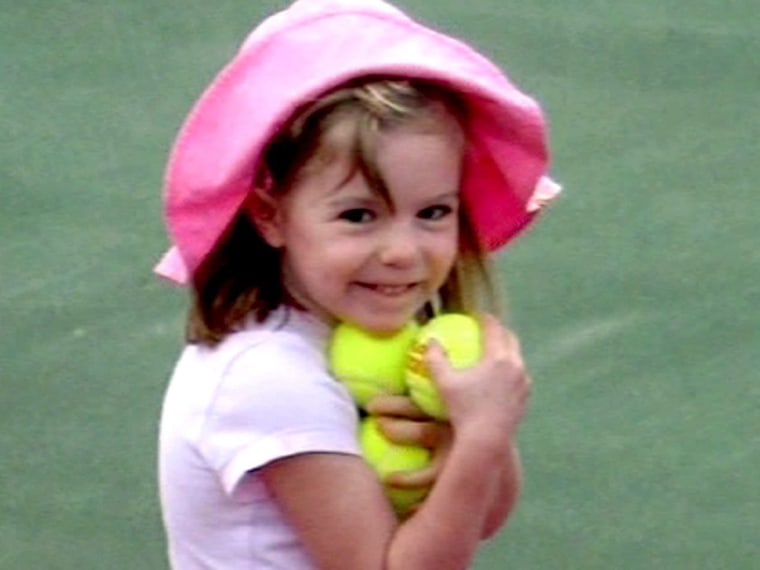 The day Madeleine disappeared, several unknown people were observed near the McCanns' apartment — including a second man who was spotted carrying a young girl later that night. This man was heading toward the beach — away from the resort.
It is this man who is featured in the two new composite images made public Monday, he said.
"He was a white man with brown hair, and the child that he had in his arms was described as being about 3 to 4 years of age with blond hair, possibly wearing pajamas, a description very close to that of Madeleine McCann," Redwood said.
Two witnesses helped police compile detailed facial reconstructions of the man using a method called the Electronic Facial Identification Technique (e-fit). Police released those images Monday and asked anyone with any information about him to come forward.
Earlier in the day — before Madeleine was reported missing — two men were also seen on the balcony of an empty apartment two doors down from the McCanns', Redwood quoted witnesses as having said. A third man was spotted on the balcony about an hour later. And at 6 p.m., a man was seen loitering in a stairwell of the McCanns' apartment block.
Then, an hour after Madeleine was reported missing, two men were interrupted on the street having a discussion "in raised voices," after which they "walked away in hushed tones," Redwood said.
Taken together, the evidence indicates that Madeleine's disappearance has "the hallmarks of a preplanned abduction," Redwood said. "That would have undoubtedly involved reconaissance, and so we're really keen to understand who these people were."
The second new investigative thread is more pedestrian but possibly equally significant.
During the first half of 2007, burglaries jumped by 400 percent in the area around the resort, Redwood said. Two of them occurred in the McCanns' apartment block in the three weeks before the arrived.
The burglars, none of whom have ever been caught, entered and left through windows — the same way investigators believe Madeleine's abductor escaped.
"Possibly, there is a scenario where Madeleine could possibly have disturbed someone trying to commit a burglary," Redwood said.
Last week, officials said they were examining every cellphone number used in the area at the time of the girl's disappearance.
For a brief period, Gerry and Kate McCann were suspected of having had a role in their daughter's disappearance. In their interview Monday on "Crimewatch," they reiterated that their family were the victims and said it took them a long time to come to peace with their decision to leave the children behind when they went to dinner.
"These (things) can eat away at you," Gerry McCann said. "It's been like a mantra to me, to look forward, to always look forward and it still can be done."
Kate McCann said it took her "longer to get to that point, and I did persecute myself for the decision to eat at the tapas restaurant for weeks, months, years, I'd say."
"You know, why did we think that was OK?" she asked. "But it doesn't help. It doesn't help Madeleine. And ultimately it's not us that committed this crime. It was the person that's gone into that room and taken a little girl away from her family."
Related: