Venezuela's president was returning home Tuesday with a rare piece of good news — plans for Vatican-mediated talks aimed at resolving the country's paralyzing political standoff.
Nicolas Maduro spoke with Pope Francis in a private meeting on his way back to Venezuela from a tour of oil-producing nations. As news of the surprise meeting surfaced, a top Vatican official dispatched to jumpstart dialogue between the government and the opposition announced the two sides would meet this Sunday.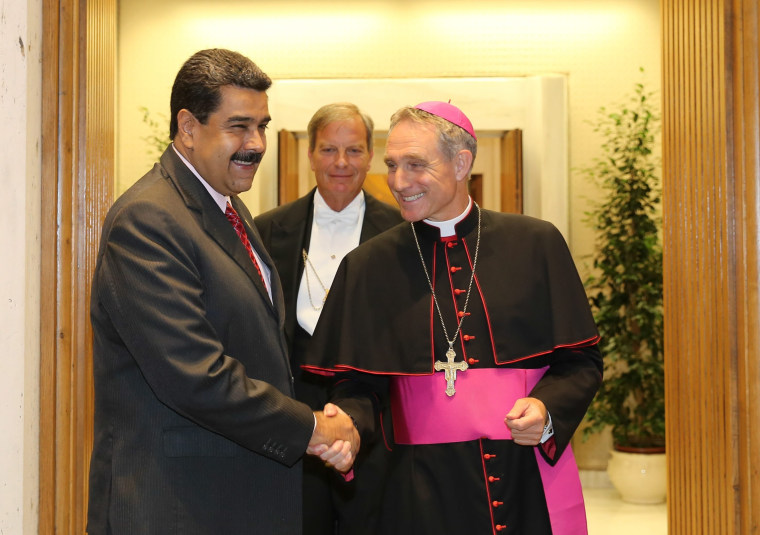 The breakthrough offered a glimmer of hope to a population suffering from collapsing living standards caused by triple-digit inflation and widespread food shortages.
It's not clear how much influence the Vatican will have in bringing the two sides together in a country that has been bitterly divided for almost two decades.
Related: 'We're Hungry': Thousands Protest in Venezuela's 'Toma de Caracas'
"It's important to have light, a lamp to guide us through this tunnel of a fight that we've entered," The Associated Press quoted opposition alliance chief Jesus Torrealba as saying before a meeting with the Monsignor Emil Paul Tscherrig, who Francis dispatched in a bid to jumpstart dialogue. "We're embarking on a process of struggle that will be complex and difficult."
Shortly after Maduro left for Azerbaijan on Thursday, electoral authorities suspended a recall referendum seeking his removal, prompting the opposition-controlled congress to call for demonstrations and declare that the government had carried out a coup.
The Vatican said the pope urged Maduro to courageously take the path of "sincere and constructive dialogue" to alleviate the suffering of the Venezuelan people, especially the poor. He called on Maduro to promote a climate of renewed social cohesion that would allow everyone to look to the future with hope, the Vatican said in a statement.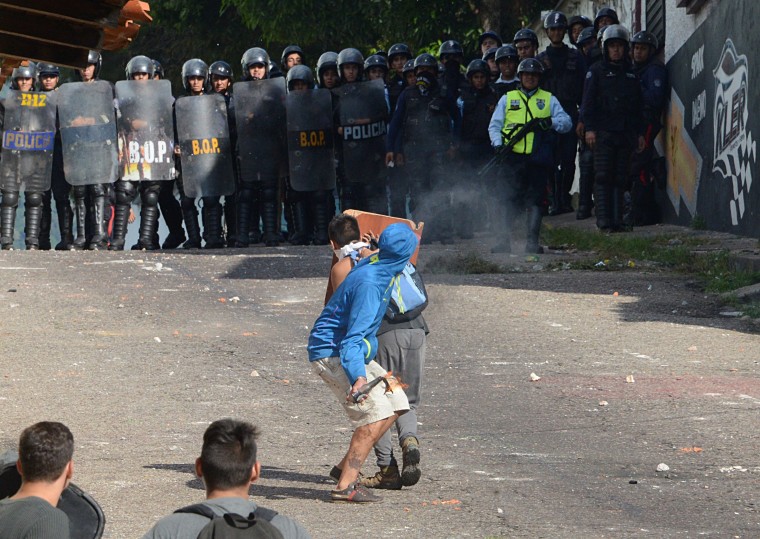 Two-time presidential candidate Henrique Capriles wasn't promising anything, however, and said he had found out about the talks on television.
"No dialogue has begun in Venezuela," he said, according to Reuters.